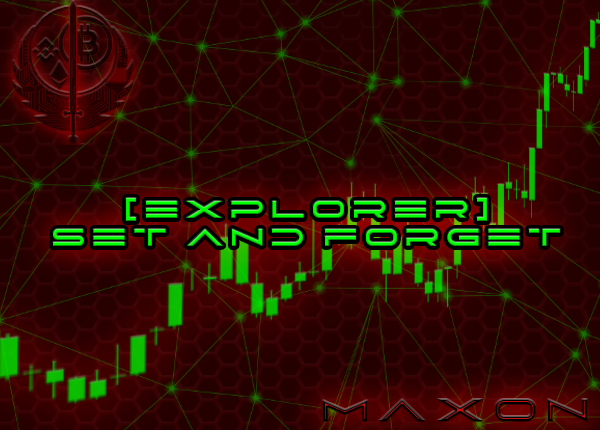 Maxon [Explorer] Set and Forget 2.0 [Binance]
Log in
Price includes 6 months of updates.
Seller
Additional info
Version
8
Updated on

Created on

Overview
Welcome to the "Set and Forget" Template. As the name says. This Setup is also to fullautomate your Bot. It will trade coins they had etablished in the market and have already some good usecases. The coins would have also the possibility for staking if there would be an bigger correction and your Bot will be in Loss for example in a bear market. Back to the Template it will try to keep these coins with merge and my signals very close to the current market situations and do good trades, TP/TSL, Merge, no SL in default. Designed to use with my Signals [Alpha]: https://www.cryptohopper.com/signaller?signaller_id=451

Support:
Discord: https://discord.gg/QScs6FEqqT
---
Template Details
BTCETHBNBNEOLTCADAXRPVETLINKATOMXTZKAVABCHDOTREEF
---
---
The product provided on this page is not provided by Cryptohopper, but by external advisors and trading professionals. Although we check and validate each marketplace seller, Cryptohopper will not be liable or responsible for any loss or damage due to the use of these templates and strategies.
All prices on this website are excluding VAT (if applicable).