Test your crypto strategy
The backtesting tool allows you to test your crypto strategy, per each individual coin on your exchange using real-life chart data.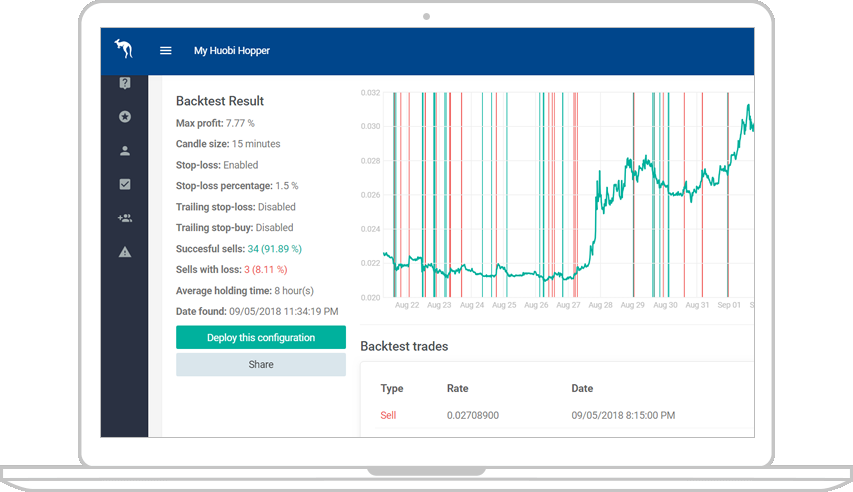 Backtesting
Test, assess and deploy.
Analytical reporting
View each instance that your hopper would have bought and sold.
Deploy config
Deploy your backtested configs instantly.
Although information from the past does not guarantee an understanding of the future, backtesting is one of the most important ways to fine-tune your strategy and learn to trade.