The Potential Future of Meme Coins in 2022
Meme coins continue to receive traction in 2022. Today, popular meme coins are not only used as payment methods for real-world purchases but have also received a degree of mainstream adoption. However, one cannot ignore the fact that meme coin prices are heavily influenced by community sentiments and social media.
---
There are two sides of the coin to explore here: some believe that meme coins are doomed to fail, while others believe that meme coins can spread awareness about digital assets.
So let's dive into the most popular meme coins in 2022, and where they can go from here.
What are Meme Coins?
Meme coins are cryptocurrencies based on an internet meme. The most well-known meme coin is Dogecoin, which was created in 2013. As of June 2022, Dogecoin ranked 10th by market capitalization out of all cryptocurrencies. Since then, other meme coins have emerged, such as Shiba Inu and Dogelon Mars.
One of the reasons for meme coin popularity is the returns they have offered in the past. In 2021, Dogecoin gained about 8000% and became one of the top coins in terms of market cap. Shiba Inu, another dog-themed digital asset, pumped more than 60,000,000% in 2021.
While memecoins can gain popularity due to their lighthearted nature, some investors believe that meme coins are doomed for failure because their prices are volatile in nature, driven by speculation and community sentiments.
Why do some people think meme coins are doomed to fail?
Here are some risks that might prevent meme coins from becoming a more mainstream form of cryptocurrency.
Pump-and-dump schemes

One of the biggest dangers facing meme coins is pump-and-dump schemes. These schemes involve groups of people artificially inflating the price of a coin by buying it in large quantities. They sell all of their assets when the price reaches a certain level, generating a massive depreciation in value for the coin. This leaves investors holding the bag and can cause widespread damage to a coin's reputation.

Reputation

Due to their association with pump-and-dump schemes, meme coins are often seen as a risky investment. In addition, people view meme coins as a joke and not a serious form of digital assets. This can dissuade potential investors from taking them seriously.

Volatility

Altcoins, including meme coins, are volatile in nature. Their prices can fluctuate a lot because they are not backed by anything tangible. This makes them a risky investment and could turn off potential investors.

No Clear Goals

The biggest challenge meme coins face is that most investors don't know what they can actually do. For instance, top-performing meme coins like Shiba Inu and Dogecoin were created as internet jokes.
Popular meme coins in 2022
Despite its speculative nature, one cannot ignore that these coins continue to maintain their positions with a large market capitalization. Here's a look at the popular meme coins of 2022.
Dogecoin (DOGE)
Dogecoin is the most well-known meme coin and has a strong community behind it. It is one of the first coins that triggered the meme coin revolution in 2013.
While some fear that meme coins could be short-lived in the long run, some investors claim that Dogecoin could stand the test of time. Dogecoin has seen massive growth over the past few years with the support of popular figures like Mark Cuban and Elon Musk. As a majority shareholder in Twitter, Musk proposed accepting DOGE as payment for Twitter Blue and most recently for SpaceX. Additionally, the strong global community coupled with low-cost transfers has also contributed to its success.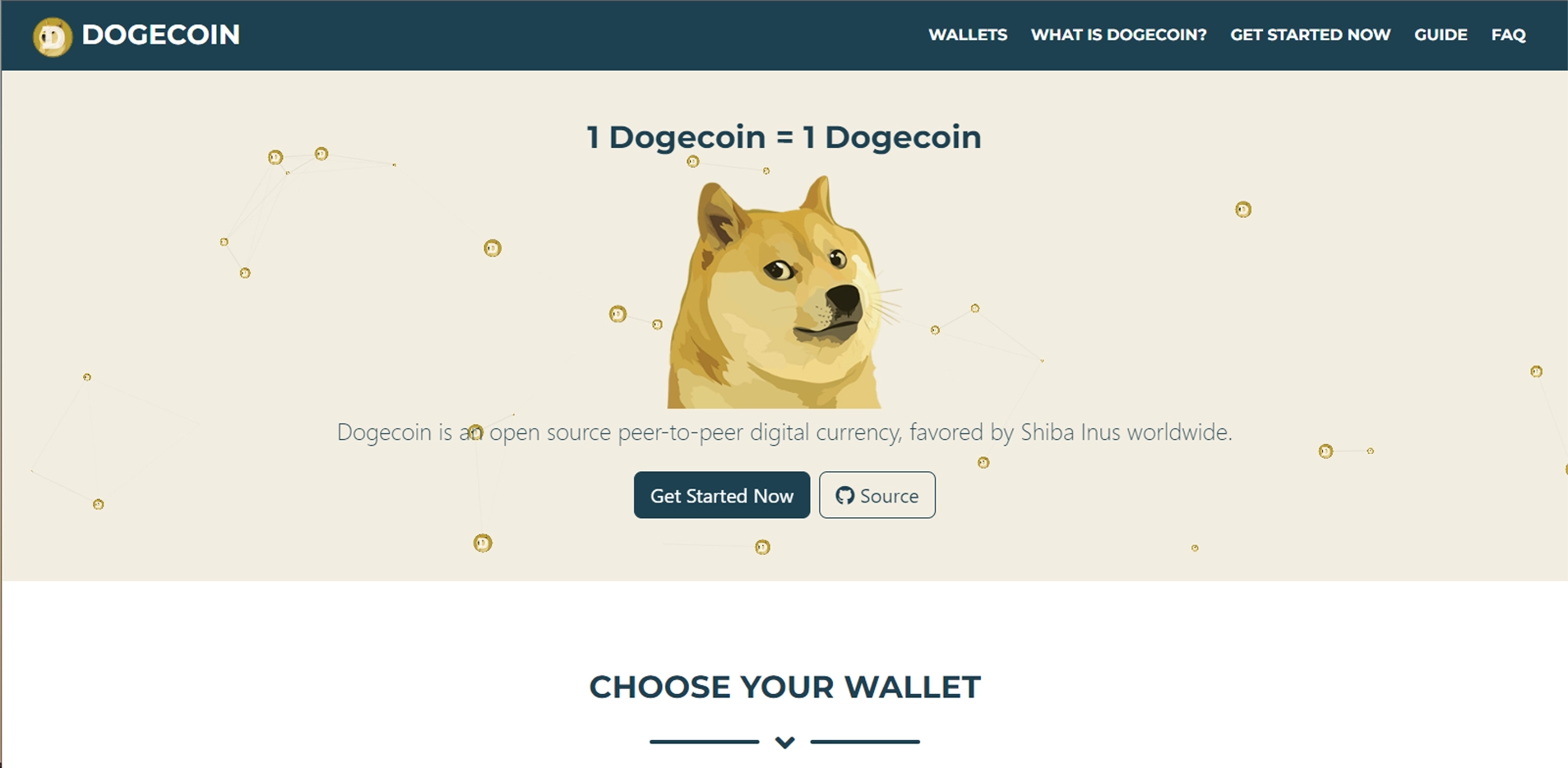 Shiba Inu (SHIB)
Shiba Inu is a decentralized and community-driven meme coin built on Ethereum. Since the coin's inception in 2020, Shiba Inu has become a top performer in the crypto space. As of June 2022, it sits at number 16 in the crypto charts with a market cap of $6 billion.
As with other coins, its biggest challenge is its lack of utility. However, it has been working to move past its meme coin tag and find real-world use cases in the metaverse, stablecoin (SHIB), and Shibarium blockchain. With a burning mechanism and lower gas fees speculated with the launch of these projects, Shiba Inu continues to gain traction amongst the crypto community in 2022.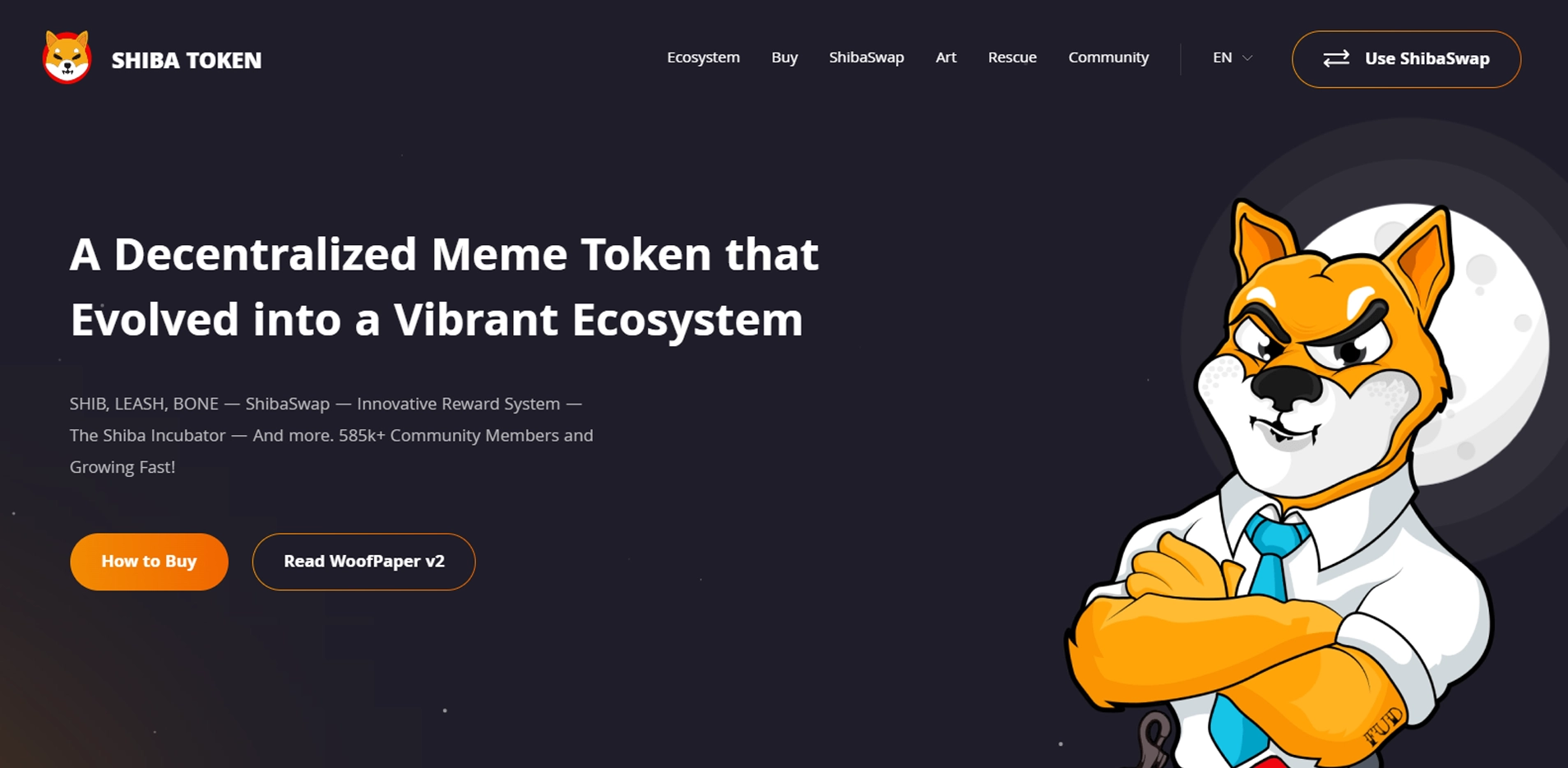 Dogelon Mars (ELON)
Dogelon Mars is a Dogecoin spin-off that incorporates both Elon Musk and Dogecoin. Investors have coined it as their favorite meme coin for interplanetary travels. This project's main focus is on the planet Mars and shows how the in-game dog-themed meme travels throughout the universe and makes new friends. Dogelon Mars, like most meme coins, was created by an anonymous figure.
Floki Inu (FLOKI)
According to meme coin enthusiasts, FLOKI is more than just another dog-themed coin. Its creators view it as a movement. More importantly, the meme coin has gained popularity for its core projects: Valhalla (an NFT game), a blockchain education platform, and an NFT marketplace.
Its recent success could also be attributed to its name stemming from the mercurial technocrat's dog. Floki Inu has benefitted from this connection and, in return, developed a vibrant community around it.
Safemoon Inu
Safemoon Inu is proof that not all meme coins rely on the whims of Elon Musk or Discord and Reddit banters. Unlike most meme coins, Safemoon Inu is dedicated to fostering the meme and gaming community. Its growth is based on the increasing connection between blockchain and gaming.
Furthermore, its protocol is developing a brand-new gaming platform called SMI Play, and rewards SMI token holders with NFTs. It is heavily influenced by the reward and penalty structure of DeFis like SafeMoon. The Safemoon Inu protocol rewards long-term holders with a portion of each transaction.
Closing Thoughts
Despite their growing popularity, investors should not ignore the fact that meme coins are quite speculative in nature. Having a lack of clear utility, these coins are highly volatile compared to other digital assets. So it is necessary for investors to perform due diligence before investing.