Popular Blockchain Networks in 2022
Since Blockchain's first widespread application with the inception of Bitcoin, the technology's selling point is based on the promise of security, efficiency, and democracy. Blockchain networks like Bitcoin and Ethereum have gained popularity over the years and marked their spot in the crypto world, though they still struggle with scalability issues. Now, new blockchain networks seek to improve upon the original idea and iterate a better system.
The emergence of new blockchains
New blockchains have emerged over the past few years, and some are still being developed to further improve upon security, interoperability, and scalability. Let's discuss the top six emerging blockchain networks in 2022 and the features that make them stand out.
1. Solana
Solana is a decentralized network that showcases a new Layer-1, high-speed, and permissionless blockchain layer. Solana aims to one-up Ethereum by offering faster transaction speeds and cheaper costs. It combines proof-of-stake consensus and proof-of-history consensus mechanisms to achieve scalability. Hence, the network is able to sustain 50,000 transactions per section (TPS) while retaining its decentralization. The high speed reduces congestion and keeps the transaction costs under $0.1. Its native currency is SOL, which it uses for staking and paying transactions.
It has 1,589 validator nodes to secure the network. To put things into perspective, Ethereum has around 80,000 validator nodes.

SOL also functions as a governance token.

The average transaction cost is $0.00025.

Solana claims to be the fastest blockchain network in the world.
2. Terra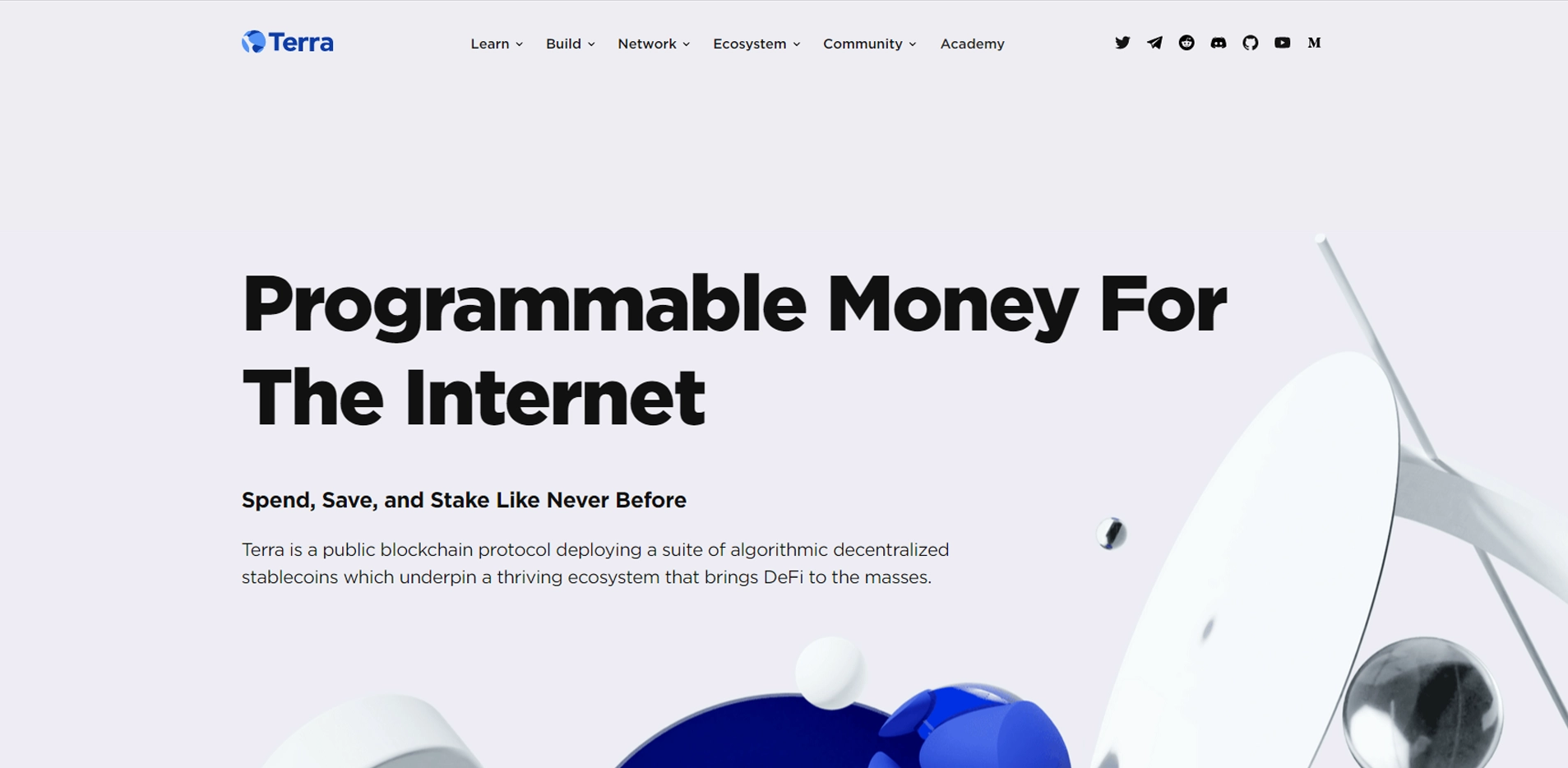 Terra is an open-source blockchain protocol that offers a set of algorithmic stablecoins to underpin an ecosystem that allows DeFi to reach the everyday user. It was founded by Do Kwon and Daniel Shin in 2018. Their proof of stake consensus mechanism was built using Tendermint core, which is a part of the Cosmos SDK suite, to secure the network. Terra combines fiat currency stability and widespread usage with Bitcoin's censorship resistance and rapid transactions. Its native token is LUNA, which also acts as a governance token.
The token emerges as a top bet in performance in 2022 with high return-on-investment (ROI). LUNA is used for staking, governance, volatility absorption, mining rewards, and transaction fees.
The network uses a Delegated Proof of Stake (DPoS) consensus mechanism.

Delegators and validators in the network confirm transactions and ensure security.

Terra claims to allow 10,000 TPS.
3. EOS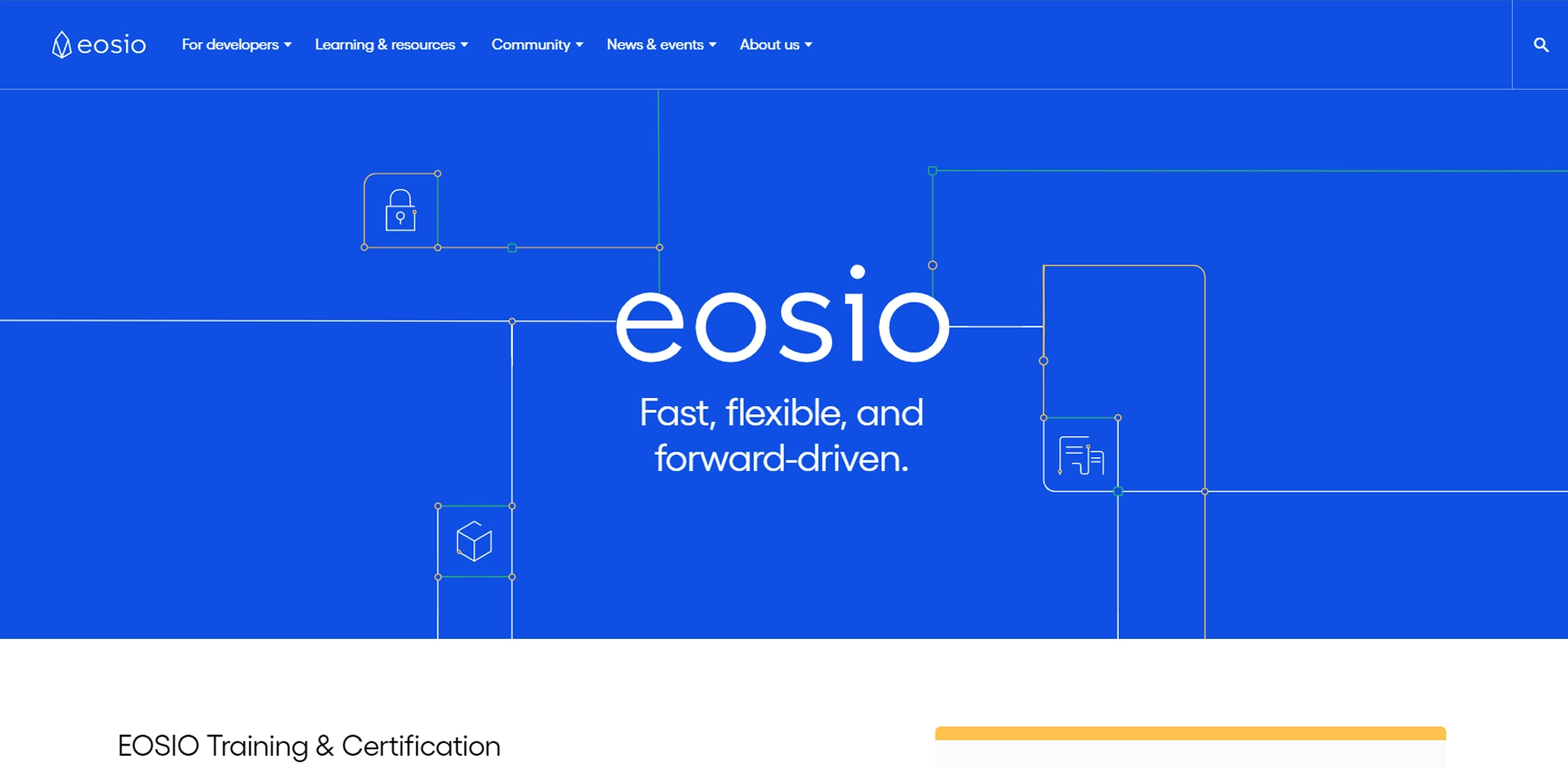 EOS is a blockchain network aimed at creating secure and scalable decentralized apps (dApps). It offers dApp hosting, smart contracts functionality, and decentralized storage of business solutions to address Ethereum's scalability problems.
The EOS platform eliminates all user costs and achieves consensus using multithreading and delegated proof-of-stake methods. In addition, the EOS forum, a dedicated community on the platform, allows discussions among developers and investors.
It aims to solve scalability, flexibility, and speed by utilizing consensus over events rather than consensus overstate.

EOS coin holders have control over the network instead of renting the computing power.

The network has self-describing interfaces and database schemas.
4. Avalanche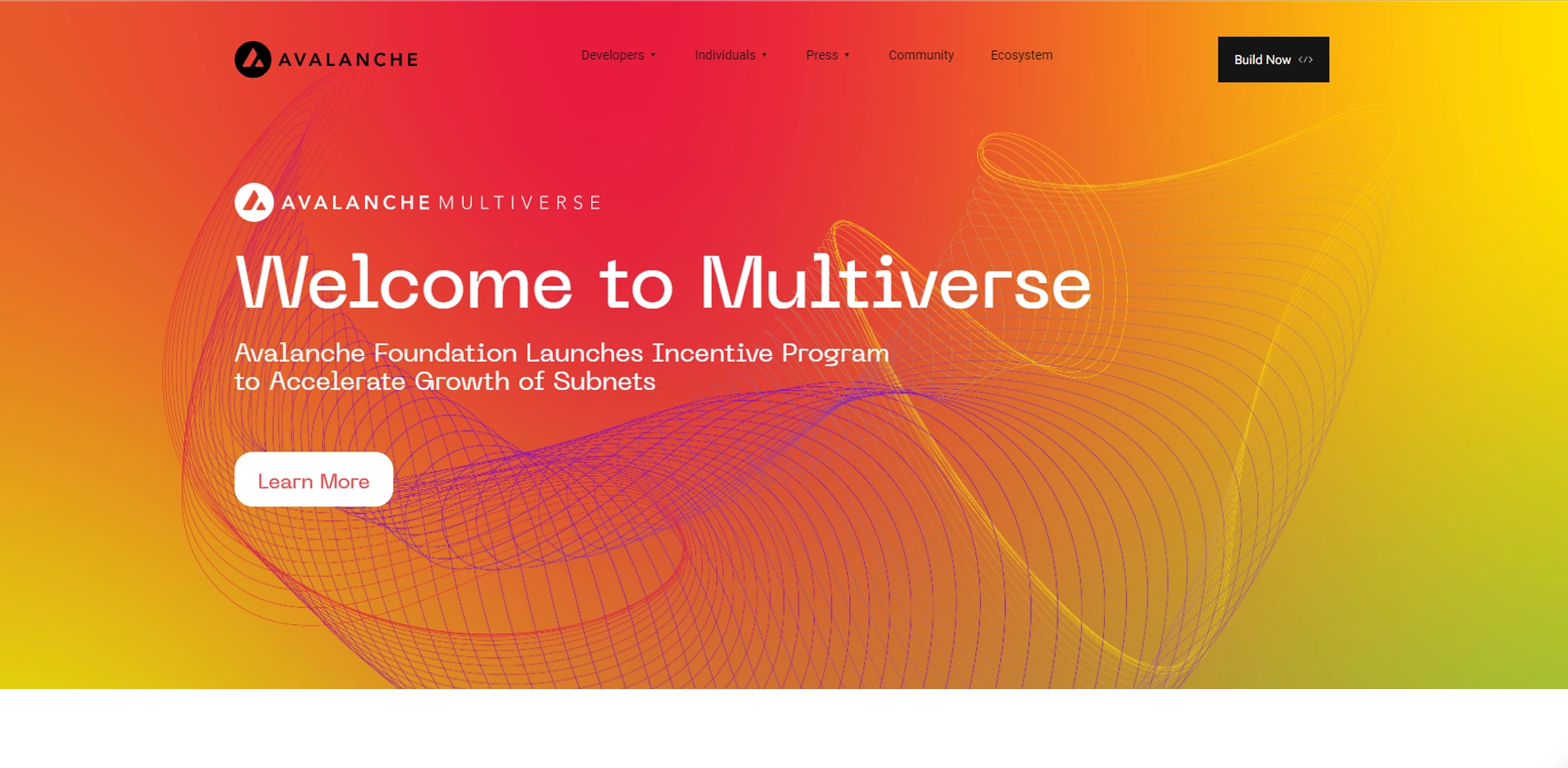 Avalanche is a popular DeFi blockchain that boasts of being the industry's fastest smart contracts network by time-to-finality standards. Its native token is the AVAX, which allows staking, fee payment, and accounting between various subnets on the Avalanche. In addition, Avalanche has the most validators securing its activity of any PoS protocol.
DeFis like AAVE, Wonderland, Curve, Benqi, etc., run on the Avalanche network.
Anyone can create their own private and public blockchains on Avalanche.

Transactional throughput is faster than Bitcoin and Ethereum with infinite TPS with subnets.

Transaction completion takes less than two seconds.

Avalanche uses Byzantine fault tolerance protocol as a consensus mechanism.
5. Polygon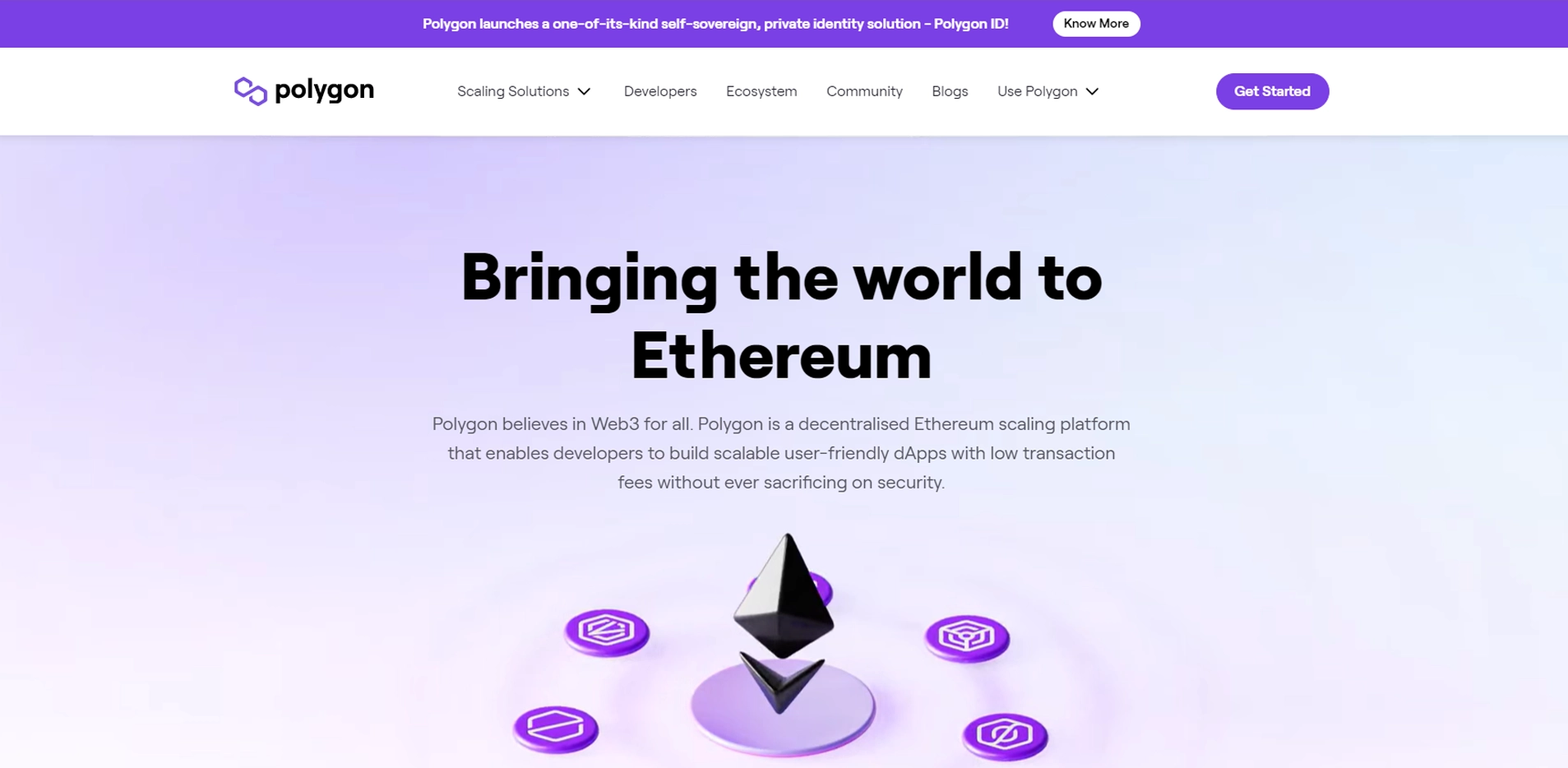 The Polygon network is a blockchain scalability network that provides solutions to enhance existing networks' speed, cost, complexity, and interconnectedness. The platform focuses on addressing the Ethereum network scalability problems by utilizing sidechains. The platform achieves low fees and speed by taking transactions off-chain while retaining security. The Plasma framework and a decentralized Proof-of-Stake consensus mechanism are the core technologies behind Polygon.
Polygon uses smart contracts to offload the processes on the Ethereum network.

Polygon has four layers: the Ethereum layer for communication between Polygon and Ethereum, the security layer, the Polygon networks layer, and the execution layer.
6. Tezos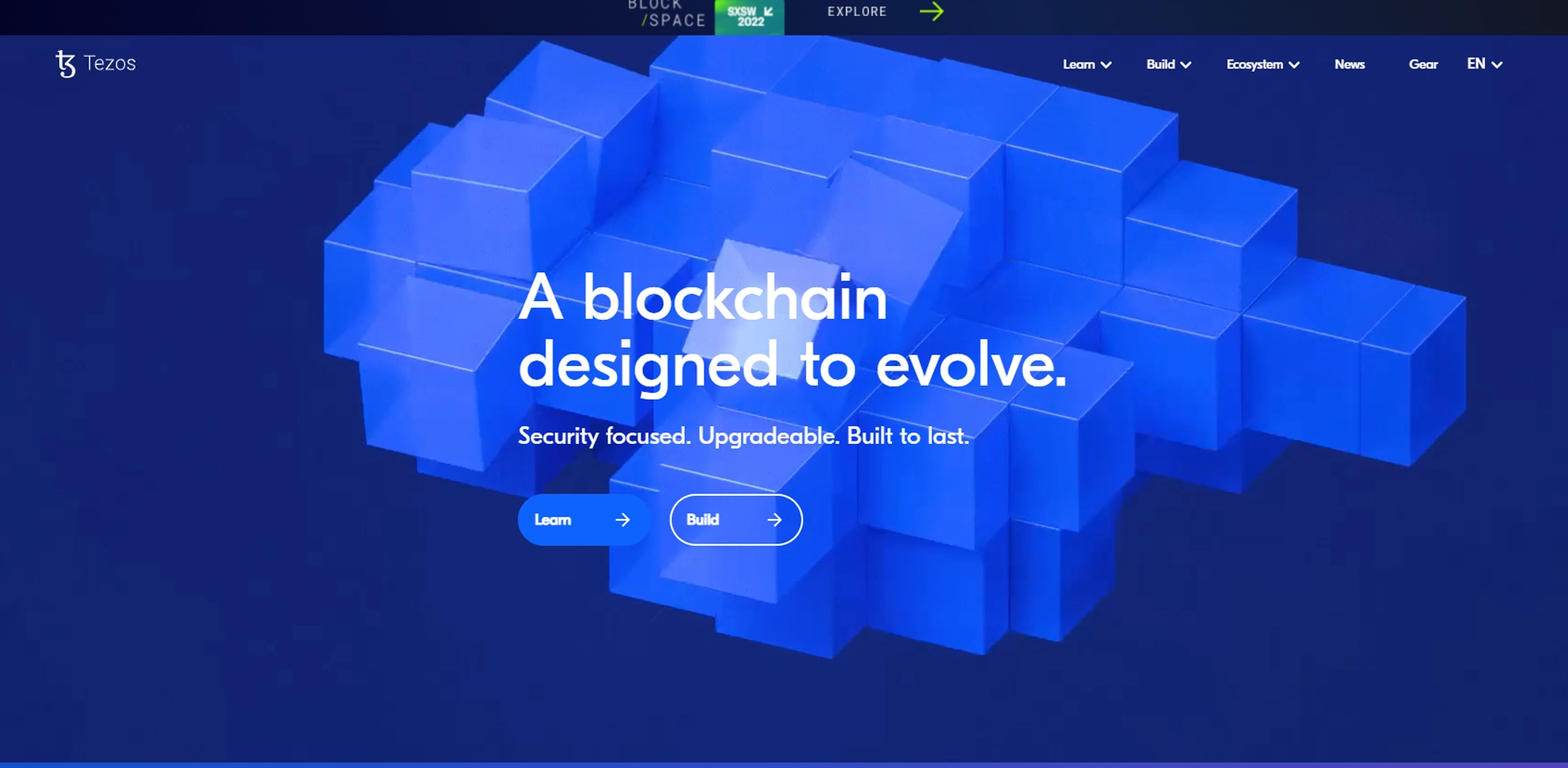 The Tezos network is a decentralized and open-source blockchain that enables peer-to-peer transactions and smart contracts deployment. It has a formal upgrade mechanism and a modular architecture for verification.
The goal of Tezos is to provide security and approve the correctness of the code required for high-value use cases and digital assets. This means that the Tezos ecosystem manages itself. Its self-governing and self-amending mechanisms distinguish it from other networks.
On-chain smart governance.

Self-amendment performance protocol as it was designed to evolve.

Smart contracts and formal verification.

A delegated PoS consensus mechanism.
7. Stellar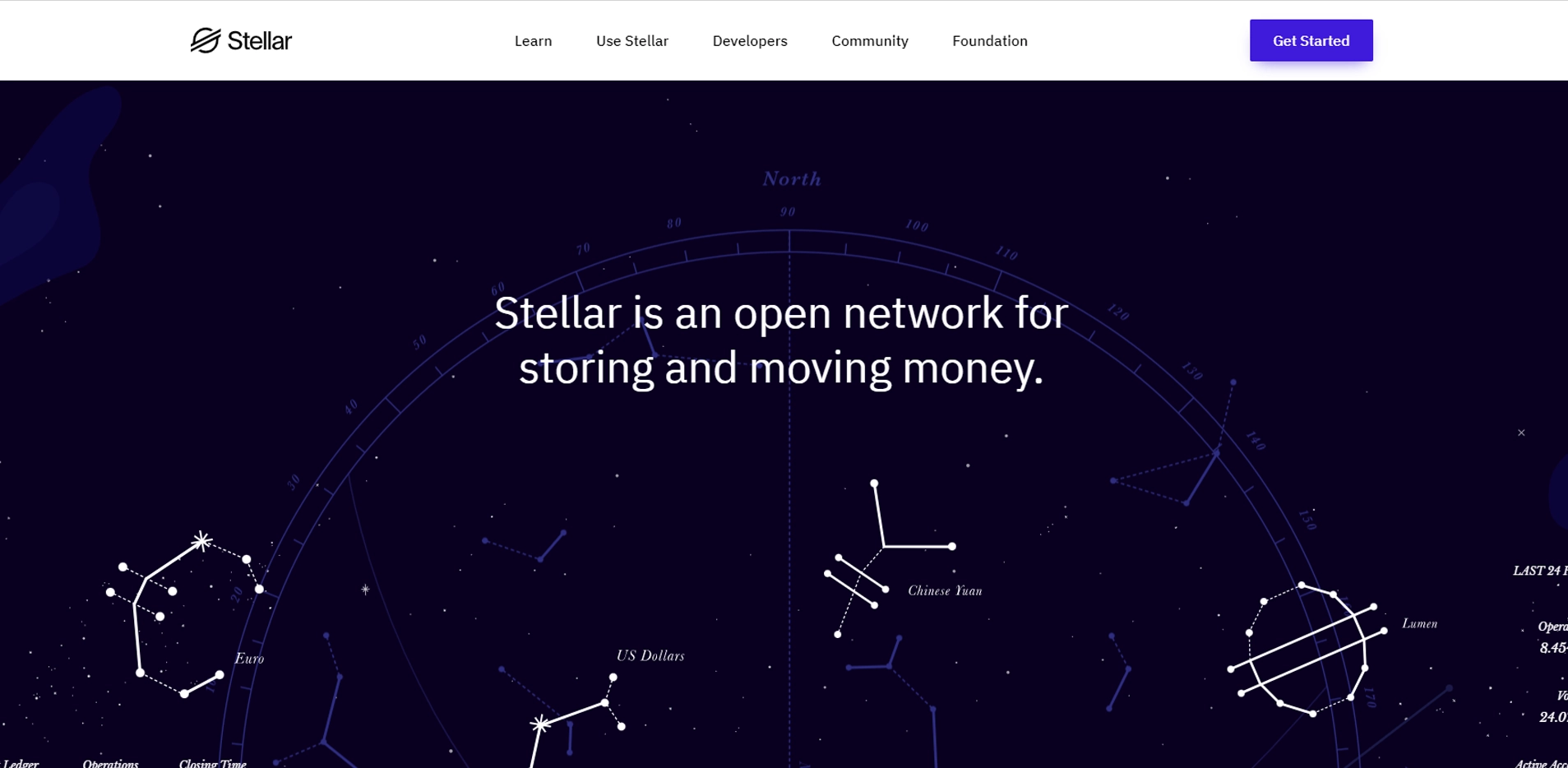 Stellar is an open-source blockchain network that links banks, payment systems, currencies, and customers in order to enable quick, reliable, and almost cost-free money transfers. The native token of the Stellar network, Stellar Lumen (XLM), serves as the blockchain's backbone.
Approximately 70% of banks are experimenting with blockchain technology to provide seamless, transparent, and secure services. Stellar is a highly scalable and significant blockchain platform that can assist designers in creating safe and quick financial technology applications, tokens, and digital assets that represent financial assets.
The Stellar blockchain is built to provide a user-friendly financial system to connect banks, payment systems, and individuals. It can conduct thousands of TPS. In addition, the network can issue cryptocurrencies, execute P2P trades, and direct token transfers.
The Stellar network is decentralized with an open database.

It claims to take 3-5 seconds to process transactions.

The blockchain may be used to store multiple signatures and smart contracts.
Closing Thoughts
While Bitcoin and Ethereum dominate the crypto world, new chains solving scalability and gas fee issues are quickly emerging as alternative blockchains. This is especially with the need for interoperable protocols on the rise. These blockchain networks are becoming even more valuable with real-world use cases in 2022.