Crypto Trading 101 | Best Technical Analysis Tools for Crypto
How beginners can access the best cryptocurrency trading tools to optimize the trading experience in 2020 and beyond.
---
In the first quarter of 2020, the trade volume of digital currencies exceeded the last quarter of 2019 by 61%. As per a PWC report, the cryptocurrency industry has seen an exponential increase in the influx of institutional investments and crypto hedge funds over the last two years. Statistics suggest that the daily trading volume of cryptocurrencies is increasing at exponential growth in various countries, and various reports suggest that cryptocurrency investments have garnered the attention of retail as well as institutional investors.
As a beginner, cryptocurrency trading may become a bit overwhelming. Trading in cryptocurrency markets function differently compared to the stock market or forex market. In this article, we explore the best cryptocurrency tools that a beginner can leverage to optimize their trading experience and widen the potential of winning trades.
Best Cryptocurrency Trading Tools
As of 2020, the cryptocurrency markets consist of more than 7,000 unique tokens. The market functions 24/7, 365 days/year. Digital currencies are also volatile. As a beginner, it can be difficult to understand the ups and downs of cryptocurrency prices, trading in a market that functions around the clock, and investing in a market that comprises thousands of digital tokens. That said, even a beginner can access trading tools for cryptocurrency investments and easily navigate this relatively new market. Let's explore some of the best cryptocurrency trading tools for traders.
Cryptocurrency Market Data
Cryptocurrency trading requires beginners to analyze different technical and fundamental factors of each coin. Market data provides a trader with an integrated approach of all cryptocurrencies and different exchanges. A beginner can analyze chart patterns of a particular cryptocurrency token or study the trading volume to better understand the markets.
Coinmarketcap is one of the trading tools available that helps a trader understand the gist of the market and coin in question. It provides relevant data, including the cryptocurrency token's price, trading volume, official website, market cap, etc. Traders can also study individual coin chart patterns to study the ups and downs in prices with time duration.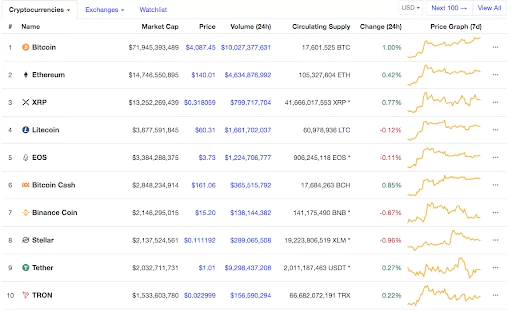 Charting Tools
Charting tools allow a trader to gauge an uptrend or downtrend in the market by a set of technical indicators. By studying charts and patterns, traders can visualize the market conditions of a cryptocurrency price using Technical Analysis (TA).
TradingView is one of the best charting tools for cryptocurrency trading that provides traders with candlestick patterns and charts. It also contains a comprehensive list of technical indicators that enable traders to analyze market conditions and draw on their potential strategies. TradingView features a unique chat function that allows traders to discuss their trading strategies.
Cryptocurrency Portfolio Tracker
One of the best trading tools for cryptocurrency is a portfolio tracker. With this tool, a trader can keep a track of their diversified portfolio comprised of multiple coins. Instead of maintaining a google sheet, a portfolio tracker records your trading activity. With this tool, you can also study your trading data and analyze the performance of your coins.
CoinTracking is one of the cryptocurrency portfolio tracker tools that a beginner can access for their diversified investments. This trading tool for cryptocurrency markets enables a trader to track their investments across 24 prominent cryptocurrency exchanges. A trader can either import their data through an API or through an excel sheet.
Cryptocurrency Trading Bot
Cryptocurrency trading bots have become some of the most helpful tools for beginners and experts to leverage the best of cryptocurrency markets. Beginners can use this tool to automate their cryptocurrency trading, and even expert traders use the tool to place trades at their precise conditions in a market that functions 24/7.
Cryptohopper is one of the best cryptocurrency trading bot tools available in the market today. The Cryptohopper bot offers a myriad of features for beginners and experts to optimize their trading strategies in bullish or bearish markets. Alongside basic features of automatic trading, users can also access mirror trading, backtesting, arbitrage trading, and more. It also allows a trader to customize their trading styles by accessing a set of technical tools available on Cryptohopper.
Crypto Tax Tools
Calculating and auditing taxes are integral portions of investments in any market. For the cryptocurrency industry, this becomes more relevant as a tax structure may not be completely defined in many countries. As the laws are new and keep evolving, it can be difficult to audit tax payments for cryptocurrency trading.
CoinTracking helps calculate your taxes for cryptocurrency investments. It is a cryptocurrency tax accounting firm that connects to exchanges, keeps a track of your trading activity, and files your tax return. TokenTax also helps traders to file taxes on income generated through cryptocurrency trading.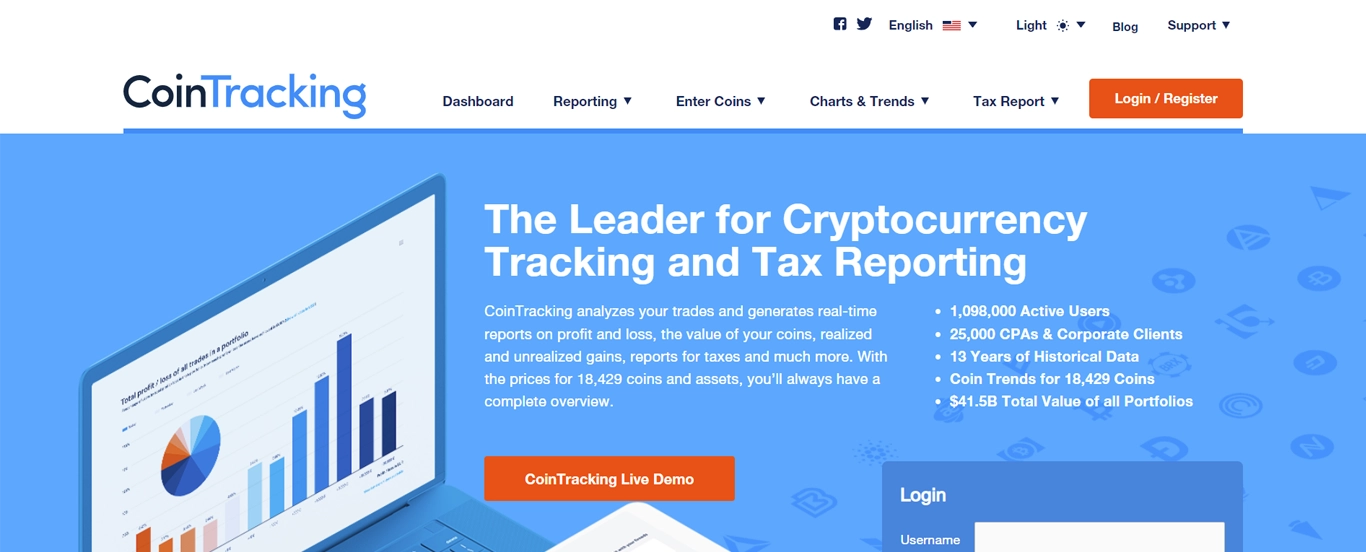 Cryptocurrency Wallets
A beginner will need a cryptocurrency wallet, which facilitates secure storage of your cryptocurrency tokens. There are many different kinds of cryptocurrency wallets available in the market that vary in functionality and security.
A hardware wallet like Ledger Nano is one of the best tools to safekeep your cryptocurrency funds in the most secure manner. Alternatively, for better functionality and access, one can also check wallets like Exodus
News Sites
The latest trends in the cryptocurrency industry, as well as updates of a particular coin, are some of the biggest factors that determine the price of coins. To stay updated with the latest news, it is necessary to extract information from trusted sources.
CoinDesk and Cointelegraph are some of the best news websites for your daily dose of news in the cryptocurrency and blockchain ecosystem. Traders can also view insights from industry experts on these websites.
Bottom Line
It is necessary for you to research and study the industry before making investments with cryptocurrency trading. These tools are vital to extracting the best out of your cryptocurrency trading. While you cannot guarantee profits even with using these tools, they do assist in making informed decisions. By utilizing some of these best tools in cryptocurrency trading, you can increase the chances of winning trades, manage your tokens securely, and analyze your trading portfolio.