Cryptotag Trading Tournament
Together with CRYPTOTAG, we organize a trading tournament in which you can win a Zeus, Hodl bodl, Stack sack, and Cryptohopper bot subscriptions!
---
What is Zeus?
The first prize you can win is package that includes a Zeus, Stack Sack, and a Hodl bodl.
In times you don't want to have all your funds on exchanges, you need a solution to safely store your wallet's seed phrase to ensure you can always recover your funds. A seed phrase is a sequence of random words that stores the data required to access or recover cryptocurrency on blockchains or crypto wallets.
Zeus is a seed phrase storage device from CRYPTOTAG that allows you to easily recover your recovery seed phrase. It is a physical titanium device that uses the official BIP39-numbers instead words. This provides a secure and durable way to store your seed phrase, as it is resistant to fire, water, and other physical damage. Additionally, the Zeus device prize comes with your name engraved on it, making it easily identifiable and providing an added layer of security.

You can store your Zeus in a Stack Sack. Next to that, the first prize also includes a Hodl bodl.

Cryptohopper subscriptions
Next to the first prize offered by CRYPTOTAG, Cryptohopper also offers bot subscriptions that allow you to trade automatically 24/7. Depending on how many traders join the tournament, more prizes will be offered. So don't forget to invite friends!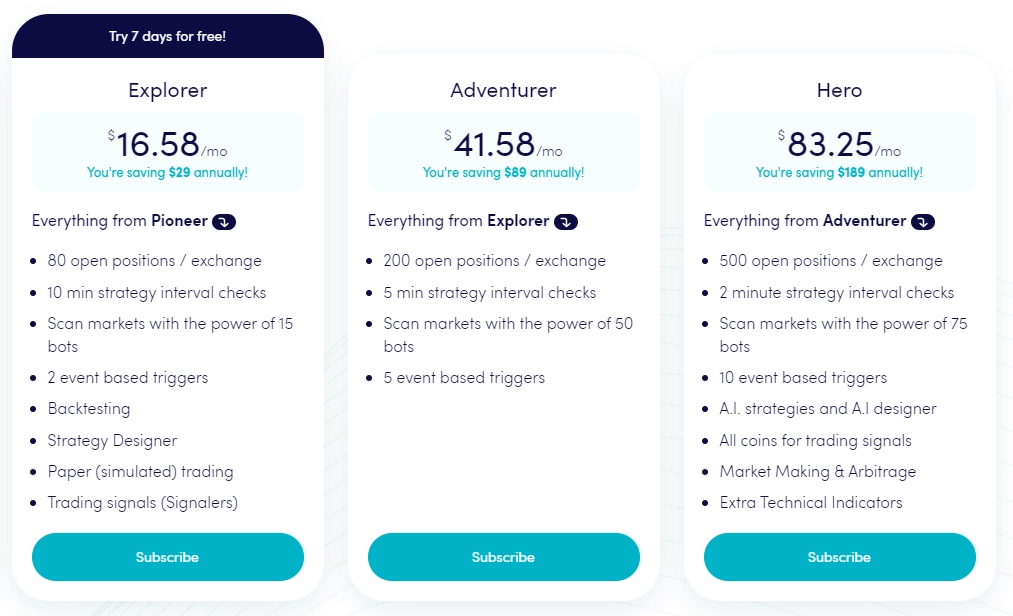 How to join?
To participate, click " Join Tournament" and select your existing bot or create a new one. Connect your exchange account, configure your settings, and consult the Troubleshooting article to ensure proper setup. Good luck!
How does scoring work?
Scoring is based on profit percentages per trade, with multipliers for reaching certain profit thresholds and deductions for trades with losses. All sell trades above 0.5% profit will receive a score when opened after the tournament start date and with the bot you've chosen to participate.
The following actions are not allowed in tournaments: splitting, merging, and syncing. Trades that have been split, merged, or synced will not be counted for your score.
The more you trade, the higher your score.
About CRYPTOTAG
CRYPTOTAG manufactures the world's best-selling premium crypto wallet backup solution, made from titanium. They are a Dutch security-driven company based in Amsterdam.  The company was inspired by the hurdles cryptocurrency owners had to take to properly back up their (cold storage) wallets. CRYPTOTAG allows digital asset owners to be their own bank. This is for the hodlers.
Prizes
0 – 25 traders
1 X Hero

1 X Adventure

1 X Explorer
25 -50
1 X Cryptotag package

2 X Adventure

2 X Explorer
> 50
1 X Cryptotag package

2 X Hero

3 X Adventures

4 X Explorer