How to take advantage of Crypto Psychological Numbers and how to use them
Have you ever wondered why crypto prices tend to gravitate towards certain levels in the market? Is this a coincidence, or is there something more meaningful behind this price behavior? This can be explained based on the psychology of human behavior that has a bias towards round numbers.
---
What Are Psychological Levels?
In crypto trading, psychological numbers are key price levels denoted by round numbers like $100, $1,000, $5,000, etc. Typically these price levels attract retail traders and big institutional players alike.
Since all market participants expect a reaction from these levels, it becomes a self-fulfilling prophecy when they are finally tested. As a result, many buy and sell orders are usually clustered around psychological numbers.
The end result is that the market tends to establish areas of support and resistance around psychological numbers.
How to Use Round Numbers?
If the price stalls at a psychological level, it's more likely to offer an area of support/resistance. However, suppose there is a breakout of a round number. In that case, this can signal a shift in the market sentiment, and the psychological number can change from being a level of resistance to being a level of support and vice-versa.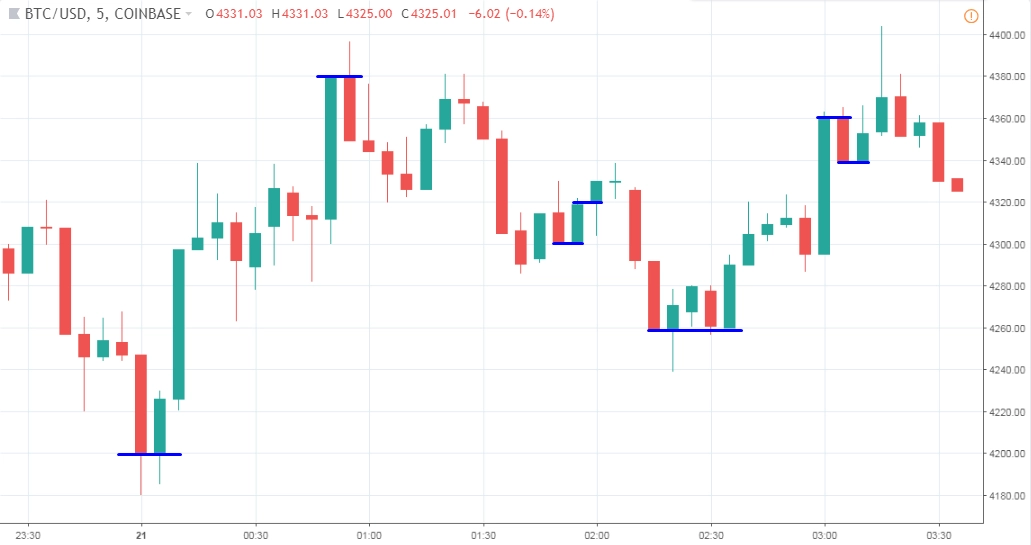 It is better to use psychological numbers in conjunction with other critical support and resistance levels and technical indicators. When you have multiple technical factors clustering with a psychological number, there is a higher probability that the price will react near these price levels.
Traders can use these round numbers as targets for taking profits or setting stop-loss orders.
Here are some tips on how to take advantage of round numbers in the cryptocurrency market:
Watch for big moves around round numbers

Use round numbers as targets for taking profits or setting stop-loss orders

Be aware that fakeouts can occur at round numbers

Use other technical indicators along with round numbers to make trading decisions
In summary, psychological numbers can be used as a confluence factor in conjunction with other strategies, price action, and technical tools.
Looking forward: The past few months have been tough for crypto investors. Prices have been volatile and many people have lost money. However, there is light at the end of the tunnel. Psychological numbers can be used to take advantage of the current situation and make profits.