Got some BTC to spare? Check out these random things you can buy around the world!
These are not the top 10 coolest things you can buy. We're not going to show you one-off payments of yachts and mansions bought with Bitcoin or the usual clickbait. Rather, we're going to look at the 99% of small to medium sized businesses from around the world that accept Bitcoin as a form of payment. 
Let's dive into it.
 A hot dog from the Canary Islands 

 

Canary Island is famous for its beautiful landscapes and beaches, not so much for its hot dogs.

Either way, if you're hungry after a day of catching rays, head on down to Playa de Menerana's favorite lunch spot: Salinetas Hot Dog and grab yourself a crypto snack.

 A painting of an owl in Finland

Interested in a painting of an owl? Me neither! But just in case you're a nature lover, buy a painting from Finnish artist Soul mama Arts. It would make a great gift for a loved one. Warning, her portfolio contains a strange combination of both innocent animals and NSFW paintings. Truly one of the most random things you can buy with your hard earned crypto.

 A designer suit in Rome

Does your tinder date not seem impressed with your knowledge of peer to peer IOT networks? Maybe it's time for a makeover. Go to Lanieri in Rome and buy yourself a premium fit suit with your crypto. They're not cheap, but if you plan on becoming a crypto millionaire, I think it's time to drop the HODL t-shirts and start looking the part.

A kiteboarding vacation in Morocco

Feeling adventurous? Head on down to Rio-Aguila's Adventure Kite camp. Morocco is one of the best kite spots in the world, so this is for real thrill seekers out there. It only costs about 0.006 BTC per night, so while you hop the waves, you can let your hopper hop the charts and pay for your stay, night and day.

Magic Mushrooms in Amsterdam

In Amsterdam, it's possible to buy magic mushrooms using BTC. Although completely legal, if you ever make it to the capital of the Netherlands and want to try it out, make sure that you read up enough about it. The last thing you want is to wake up to find that you've tweeted the private key to your wallet.

A pair of luxury sunglasses from Hawaii

Hi trend Hawaii claims to be Hawaii's only locally owned and managed luxury eyewear store, so if you want to stick it to the Haole hordes in the Holiday Inn go buy yourself some luxury eyewear from Hi trend Hawaii. Again, not a groundbreaking use case, but you gotta admit, pretty damn random.

A cocktail at a hacker-themed bar in Tokyo

This is by far the coolest random thing we've found. Hackers bar Tokyo allows you to consult an in-house hacker with any request you have. Then, on a big screen, you can sit back, watch him code away while you sip on a cocktail of your choice. Of course, no malicious hacking, but rather any business issue you may have. Bitcoin accepted.

A tree maintenance service in Christchurch New Zealand

Out in Christchurch New Zealand is the business Treefellas. With over 12 years of experience handling trees, they do it all. From removing to shaping to stump grinding, these are the fellas that you're going to want to hire for your tree based issues if you happen to want to spend some crypto. On another note, their site looks surprisingly old school, you wouldn't really expect them to be bitcoin enthusiasts.

A custom-made barbeque grill from Kenya, Nairobi

Stop what you're doing right now. All readers that own a grill, drive over to the grand canyon and toss that piece of junk off the highest cliff. I don't care if it's state of the art gas grill with porcelain-coated cast-iron gates, removable grease pan, and electric ignition.

These grills from Kenya will make you the hottest chef at the bbq. For about 0.17 BTC you can own a handmade, animal shaped grill. Honestly guys. A hippo Bbq. What a time to be alive.

A whole lot of firewood from a lumber company in Russia

Obviously, that hippo isn't a gas grill, so you're going to need some coal (which arguably makes your food taste much better anyway). Get your hands on a whole bunch of firewood. We can't figure out how much you'd get because the whole site is in Russian. Either way, these guys are into both high-quality lumber and crypto.
BONUS: THE MOST SOUTHERN PLACE YOU CAN BUY SOMETHING WITH BTC
Plan B: A toy in a toystore in Usuaia Argentina
The absolute most southern place you can buy something with Bitcoin is in Usuaia, a town on the southern tip of Argentina. So, if your kid has a birthday party in Antarctica and you forget to buy a present, you can just stop by Plan B and buy a toy with your crypto.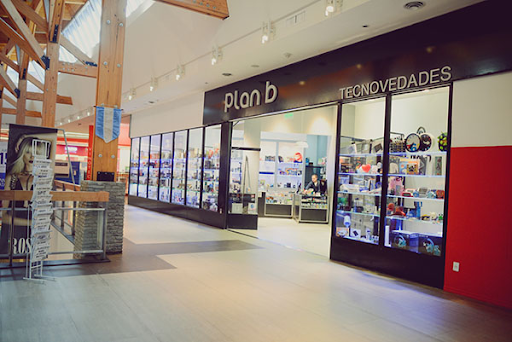 BONUS: THE MOST NORTHERN PLACE YOU CAN BUY SOMETHING WITH BTC
A kitchen utensil from a store in Lyngdalsheiðarvegur, Iceland
Out in the middle of Iceland, Lyngdalsheiðarvegur to be specific, is dangstons. A store where you can find virtually everything you need, from video games to kitchen utensils. It's called Dangstons: Nordens Supervarahus, which translates to the warehouse of the north and it sounds like the place that a white walker would go to buy a soda stream. Watch out though, the truly scary part however is that most things will cost you double asking price in Iceland.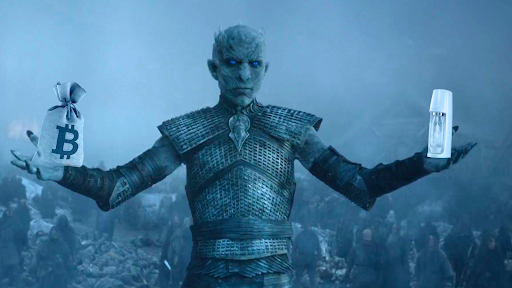 That concludes the list. Now go out there and spend some crypto! Just one small crypto payment for man, is one giant use case for mankind.