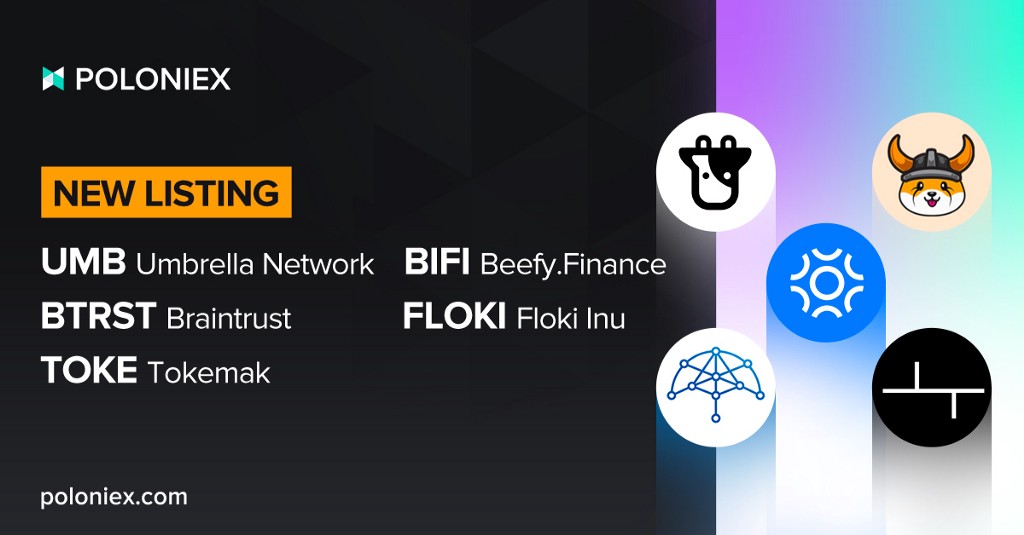 Starting now, wallets are open and you can begin depositing UMB, BIFI, BTRST, FLOKI, TOKE into your Poloniex account. Full trading for UMB/USDT, BIFI/USDT, BTRST/USDT, FLOKI/USDT and TOKE/USDT will be enabled at 06:00 AM UTC today.
Interested in our listings? Tell your friends and earn 20% on their trading fees .
Click to check more details for these assets:
New Listing: Umbrella Network (UMB)
New DeFi Listing: Beefy.Finance (BIFI)
New Listing: Braintrust (BTRST)
New Listing: Floki Inu (FLOKI)
New DeFi Listing: Tokemak (TOKE)
Have an idea of what you want us to list next? Fill out our listing application or let us know on Twitter !