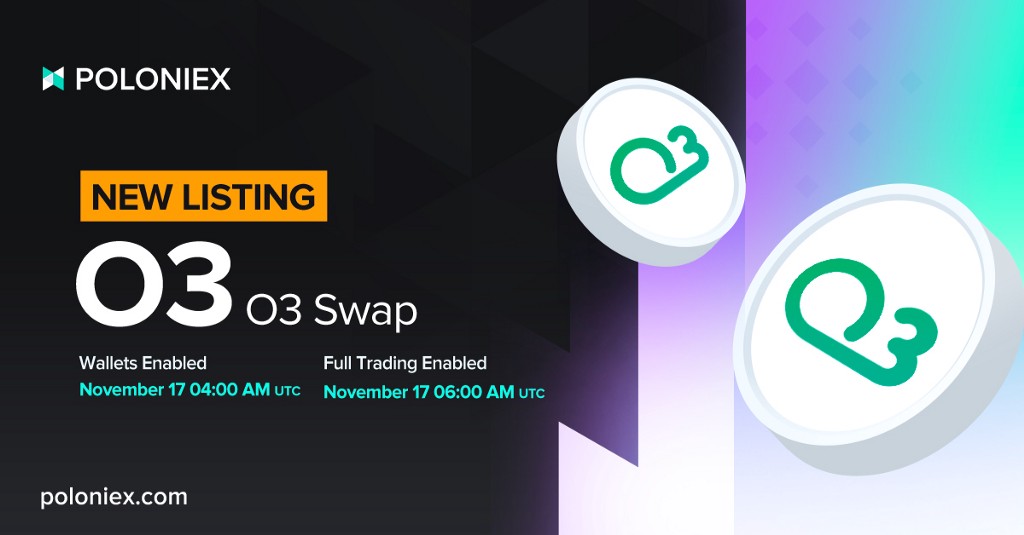 Starting now, wallets are open and you can begin depositing O3 into your Poloniex account. Full trading for O3 with trading pairs: O3/USDT will be enabled at 06:00 AM UTC today.
Interested in our listings? Tell your friends and earn 20% on their trading fees.
What is O3?
O3 Swap is the cross-chain aggregation protocol that enables free trading of native assets between heterogeneous chains, by deploying "aggregator + asset cross-chain pool" on different public chains and Layer2, provides users to enable cross-chain transactions with one click. Deposit O3 now and begin trading.