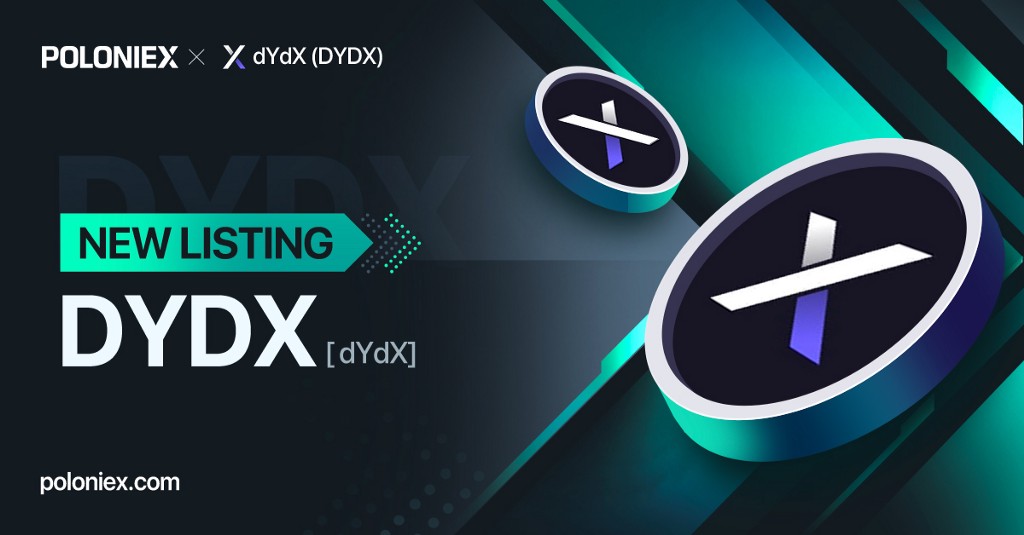 You can deposite DYDX into your Poloniex account at 15:00 UTC, full trading for DYDX with a USDT pair: DYDX/USDT will be enabled at 15:30 UTC today.
Interested in our listings? Tell your friends and earn 20% on their trading fees.
What is DYDX?
DYDX is a governance token that allows the dYdX community to truly govern the dYdX Layer 2 Protocol. By enabling shared control of the protocol, DYDX allows traders, liquidity providers, and partners of dYdX to work collectively towards an enhanced Protocol. Deposit DYDX now and begin trading.
Have an idea of what you want us to list next? Fill out our listing application or let us know on Twitter!