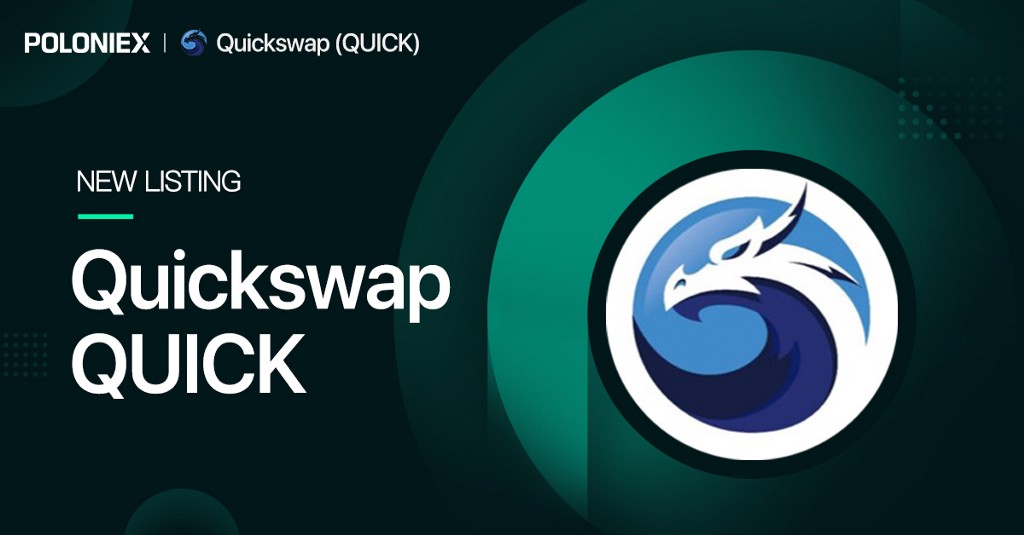 Starting now, wallets are open and you can begin depositing QUICK into your Poloniex account. Full trading for QUICK with a USDT pair: QUICK/USDT will be enabled at 13:00 UTC today.
Interested in our listings? Tell your friends and earn 20% on their trading fees.
What is QUICK?
QUICK is a native governance token of QuickSwap, a permissionless decentralized exchange (DEX) based on Ethereum, powered by Polygon (former Matic). Polygon — Ethereum's Internet of blockchains, aims to transform Ethereum into a multi-chain ecosystem with secured Layer 2 chains and standalone chains.
By utilizing Layer 2 for transactions, QuickSwap users will be able to trade any ERC20 asset at lightning-fast speeds with near-zero gas costs. The protocol will be governed by QUICK token holders, who will be able to create proposals for, and vote on, various factors relating to the running of the protocol. Deposit QUICK now and begin trading!
QUICK Stats
Price: $961.18
Market Cap: $182,774,122
24h Trading Volume: $16,249,780
Market Cap Rank: #318
24h Low / 24h High: $937.20/$1,205.50
All Time High: $1,590.57 (Apr 30, 2021)
All-Time Low: $31.76 (Feb 15, 2021)
Circulating Supply: 159,753 / 1,000,000 QUICK
Have an idea of what you want us to list next? Fill out our listing application or let us know on Twitter!
---
was originally published in The Poloniex blog on Medium, where people are continuing the conversation by highlighting and responding to this story.