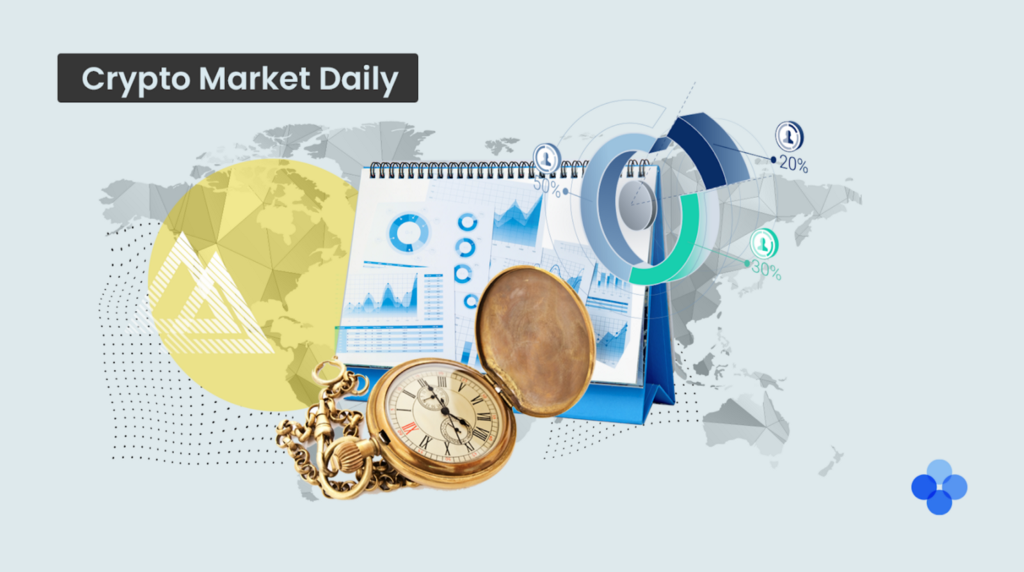 The price of Bitcoin ( BTC) has continued its upward push over the past 24 hours and is now trading above 12,100 USDT on OKEx.
As was the case yesterday, many major altcoins are failing to keep pace with the market leader. The price of Ether (ETH) is up less than 1% and Chainlink (LINK) is down nearly 3%. Polkadot (DOT) and Cardano (ADA), meanwhile, are both pushing losses upward of 2%.
The sustained BTC price increase has helped push the total cryptocurrency market capitalization up another 2.4% to $376,946,333,289, according to CoinGecko. BTC dominance is also rising quickly. After adding another 1% over the past 24 hours, the metric now sits at 59.9%.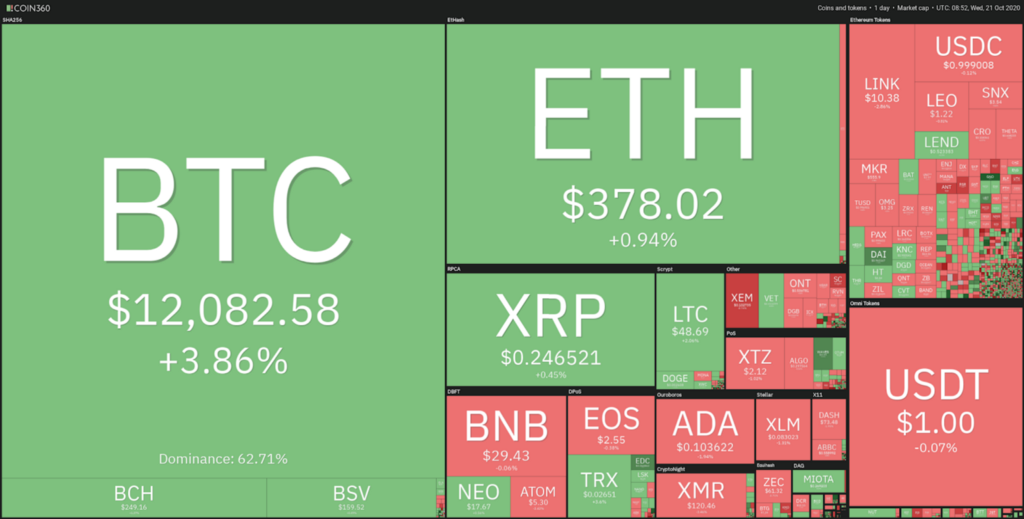 Despite some traditional-market participants holding on to hopes of a stimulus deal coming to fruition before the United States presidential election, European stocks slid lower this morning, though U.S. stock futures rose overnight.
Top altcoin gainers and losers
AERGO/USDT +34.59%
ETM/USDT +16.67%
PST/USDT +15.93%
MEME/USDT -16.94%
INX/USDT -19.13%
ROAD/USDT -25.98%
ROAD has once again gotten decimated, losing another 25.98% and maintaining its position as the worst performer on OKEx. Meanwhile, Aergo ( AERGO) saw gains of nearly 35%.
Disclaimer: This material should not be taken as the basis for making investment decisions, nor be construed as a recommendation to engage in investment transactions. Trading digital assets involve significant risk and can result in the loss of your invested capital. You should ensure that you fully understand the risk involved and take into consideration your level of experience, investment objectives and seek independent financial advice if necessary. OKEx Insights presents market analyses, in-depth features, original research & curated news from crypto professionals.
Not an OKEx trader? Sign up, start trading and earn 10USDT reward today!
---
was originally published in OKEx Blog on Medium, where people are continuing the conversation by highlighting and responding to this story.