Decentraland Visitor Count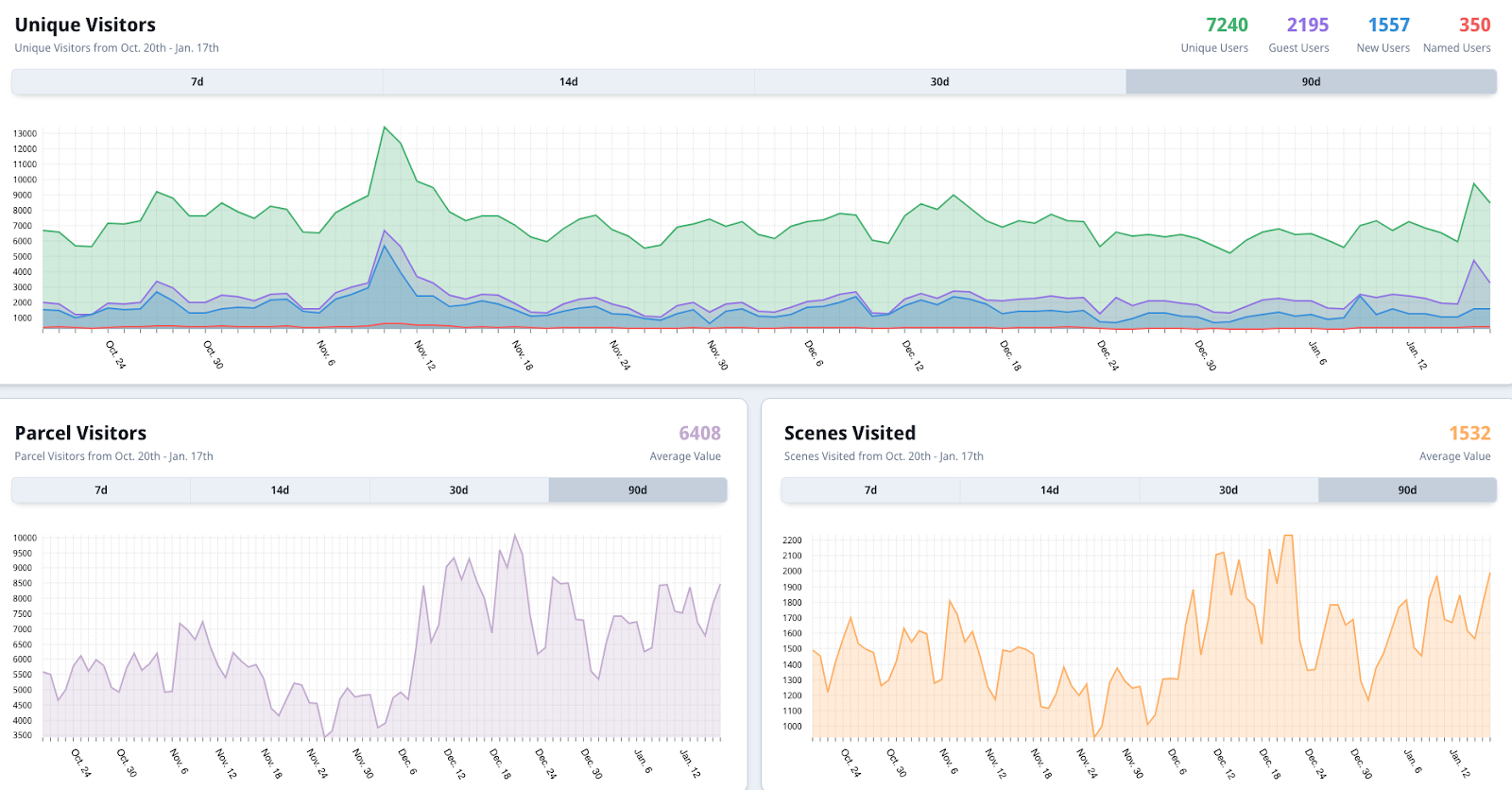 MANA is the native token of the largest Web3 metaverse project Decentraland. The token price has doubled in the past 2 weeks following the broader cryptocurrency market's rebound, with almost all metaverse tokens recording percentage gains. However, MANA emerged as a top outperformer in the past 2 weeks, particularly compared to a two-week return of 74% from its closest competitor, Sandbox. Zooming in on fundamentals, parcel visitors, the visitors clicking into land parcels, have seen an evident increase since December, while unique visitors still remain sluggish. Regarding recent updates, the Australian Open, one of the Grand Slam tennis tournaments, returns to Decentraland, shining the spotlight on the metaverse project in the mainstream media.
Check Out the Latest Prices, Charts, and Data for, MANA/USDT, !
Talk of the Town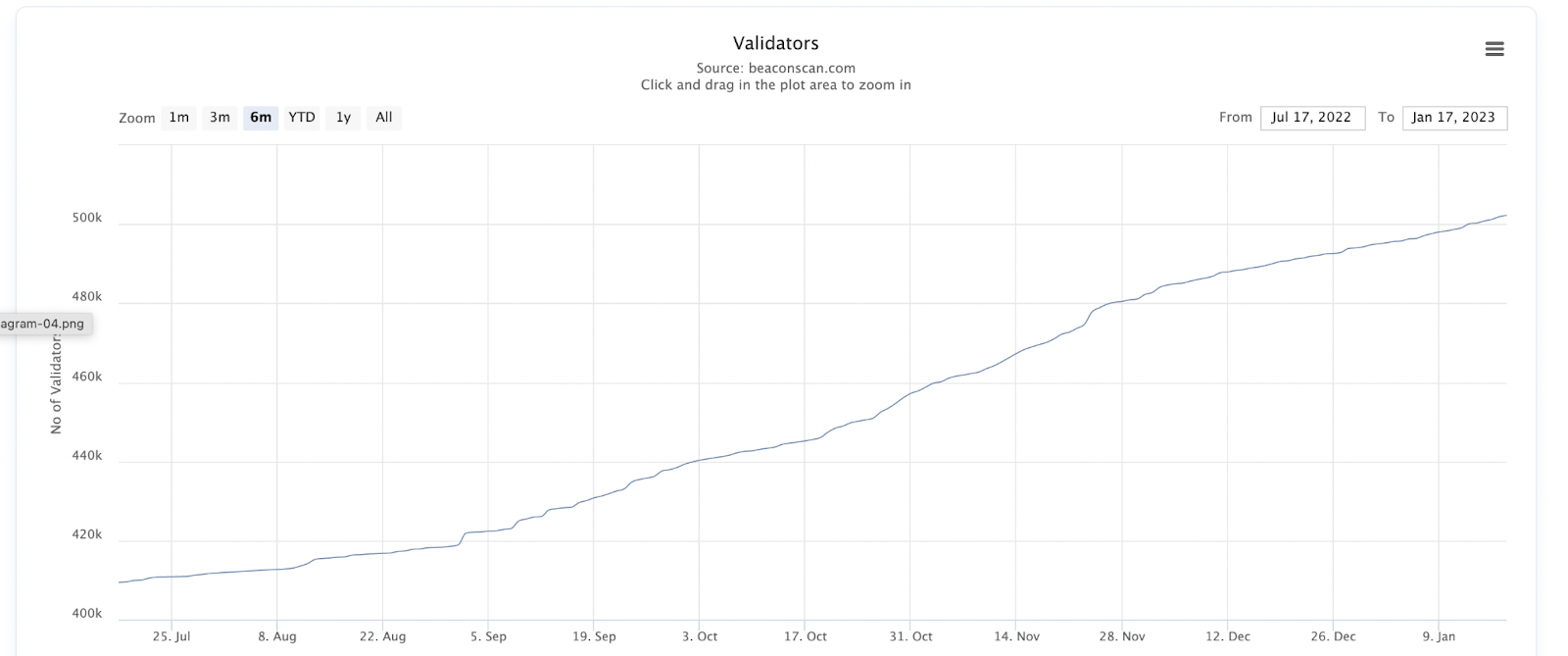 As Ethereum's Shanghai upgrade approaches, the number of Ethereum validators has grown to more than 500k as of the time of writing. Since The Merge on Sept 15, 2022, the chain has relied on validators to stake ETH to validate and process transactions. The Shanghai upgrade will enable validators to finally withdraw their staked ETH, albeit with a cap of 43,200 ETH per day. This limit was put in place to prevent a sudden mass exodus of validators. Another possible reason for the surge in the number of validators is Metamask's new staking feature which enables users to stake their ETH using liquid staking protocols like Lido or Rocket Pool.
Check out what else is buzzing in the crypto scene today:
Nexo sued The Cayman Islands Monetary Authority after being denied a license. (, Link,)
Iran and Russia discussed releasing gold-backed stablecoins. (, Link,)
Circle employed Deloitte as the new auditor. (, Link,)
Crypto investor HashKey Capital closed funding of $500 million. (, Link,)