Similarly, ETH is struggling below $1,350 and the 100-hour moving average after experiencing a 1.92% drop in the same period. The second-largest cryptocurrency by market cap is facing an upside resistance in the $1,350 to $1,380 zone. Failure to rise above the resistance zone will likely send ETH further south to test support at the $1,200 handle. Meanwhile, as investors begin to unwind their ETH borrowed positions, deposit rates on Aave V2 have nosedived to around 1% from a peak of 53.8% during The Merge. Most major altcoins have flipped red, with the exception of XRP, which is outperforming leading cryptocurrencies after jumping by 5.3% in a similar time frame.
In the virtual real estate market, the bubbles around digital land sales, fueled by premature speculations, have begun to burst. Virtual land trading volume is down by 98%, and the total assets have shed almost 90% of the market value in less than a year.
Talk of the Town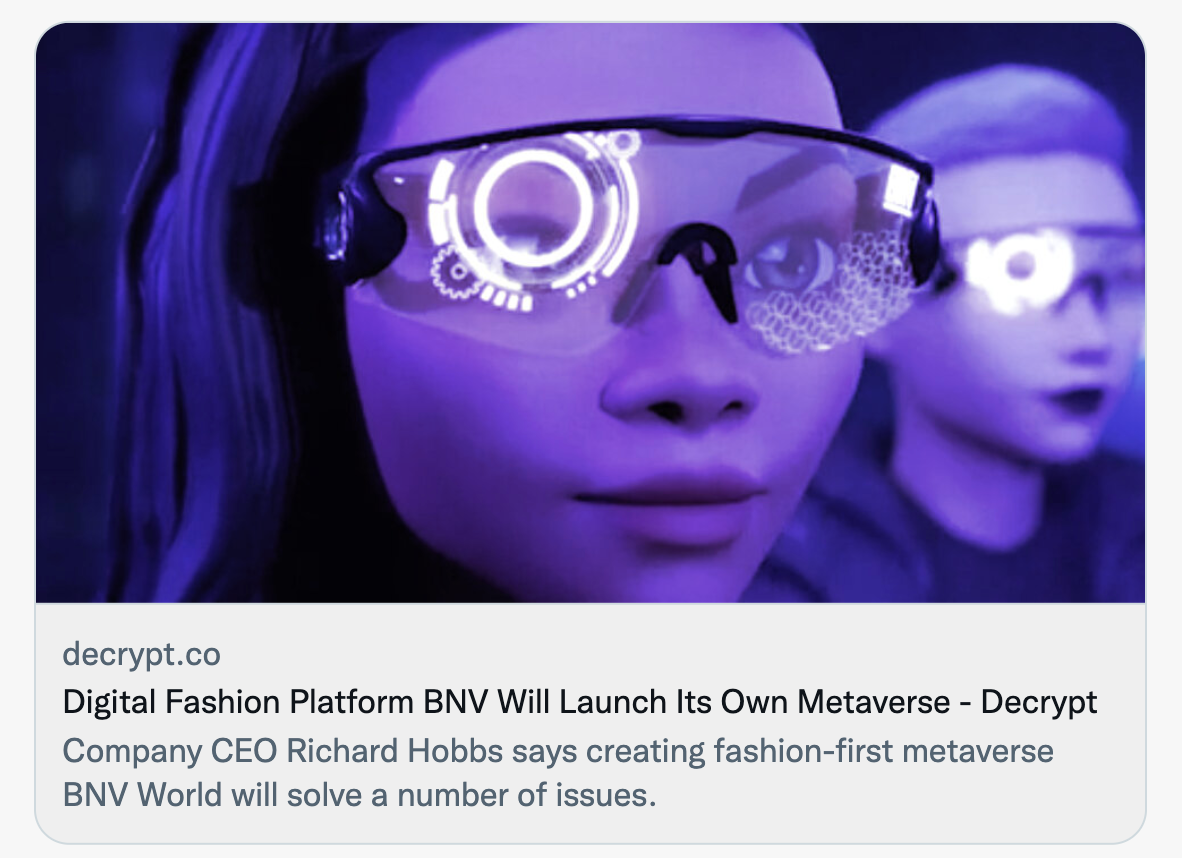 Digital fashion platform BNV reveals its ambition to address the gap of balancing the operation of a "permissionless" structure in web3 and the creation of a more "fashion-conducive" virtual environment. The company's CEO Richard Hobbs highlighted that the signature voxelated aesthetics of popular metaverse platforms are not "conducive" to fashion brands, which are potentially some of the major participants in web3. The company, in turn, seeks to serve as a conduit between the traditional fashion industry and the nascent metaverse. Plans to roll out a beta version of BNV's own metaverse platform that tailors to presenting complex and intricate designs to users of the metaverse are in the works. BNV World will be built with Unreal Engine, which will be the key to attracting fashion enthusiasts to push the boundaries of design in the current metaverse.