In a similar vein, ETH tumbled below the $1,100 handle after shedding 1.24% of its market value in a matter of hours. A bearish trend line with resistance near $1,120 level is taking shape on ETH's hourly chart. A decisive break above this level may usher in the long-awaited momentum to stage a steady upside increase. In other news, most major altcoins have flipped green, with MATIC leading the pack on a 20% surge in a similar time frame.
Coin Metrics' research on active miners continues to shed light on the behaviors of miners amidst the current market downturn. Their investigation reveals that these active miners have been collectively accumulating BTC throughout 2022, but have been forced to reduce their balance to brace for the impact of the recent market turmoil and dwindling profitability from mining activities. Meanwhile, in the options market, BTC's implied volatility continues to deflate, hinting that the market will soon be out of the Contagion woods.
Talk of the Town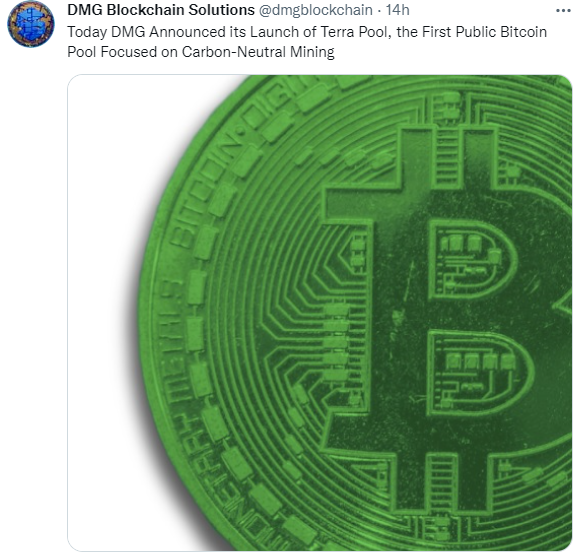 Terra Pool, a joint effort from BTC miners Argo and DMG Blockchain Solutions, has concluded its testing phase on Wednesday and is now open to the general public. Terra Pool boasts of being the world's first mining pool focused on carbon-neutral mining, and ultimately aims to achieve 100% clean renewable energy power sources from each miner. The mining pool will also be audited by a third-party auditor to provide greater transparency of the operations within the pool.