ETH has been maintaining a high correlation with BTC's price movements. As BTC moved to reclaim several key psychological support levels, ETH similarly managed to climb back above the $2,000 handle after experiencing a 3.5% gain from 24 hours ago. Most major altcoins have also largely flipped green, with ATOM and XRP leading the pack on double-digit percentage gains.
Still, the overall market sentiment remains sour as macroeconomic conditions continue to act as headwinds to risk assets. Said headwinds include (but are not limited to) the compounded impact of inflationary pressures, the U.S. central bank's aggressive monetary tightening policies, as well as the prospect of a looming recession. On the on-chain front, the total percentage of BTC supply held in profit is hovering near the 60% mark, suggesting that there is still room for drawdowns in the current cycle. This is especially so when we factor in the historical data of previous bear markets, where the BTC supply in profit has plunged to levels as low as 40%.
Talk of the Town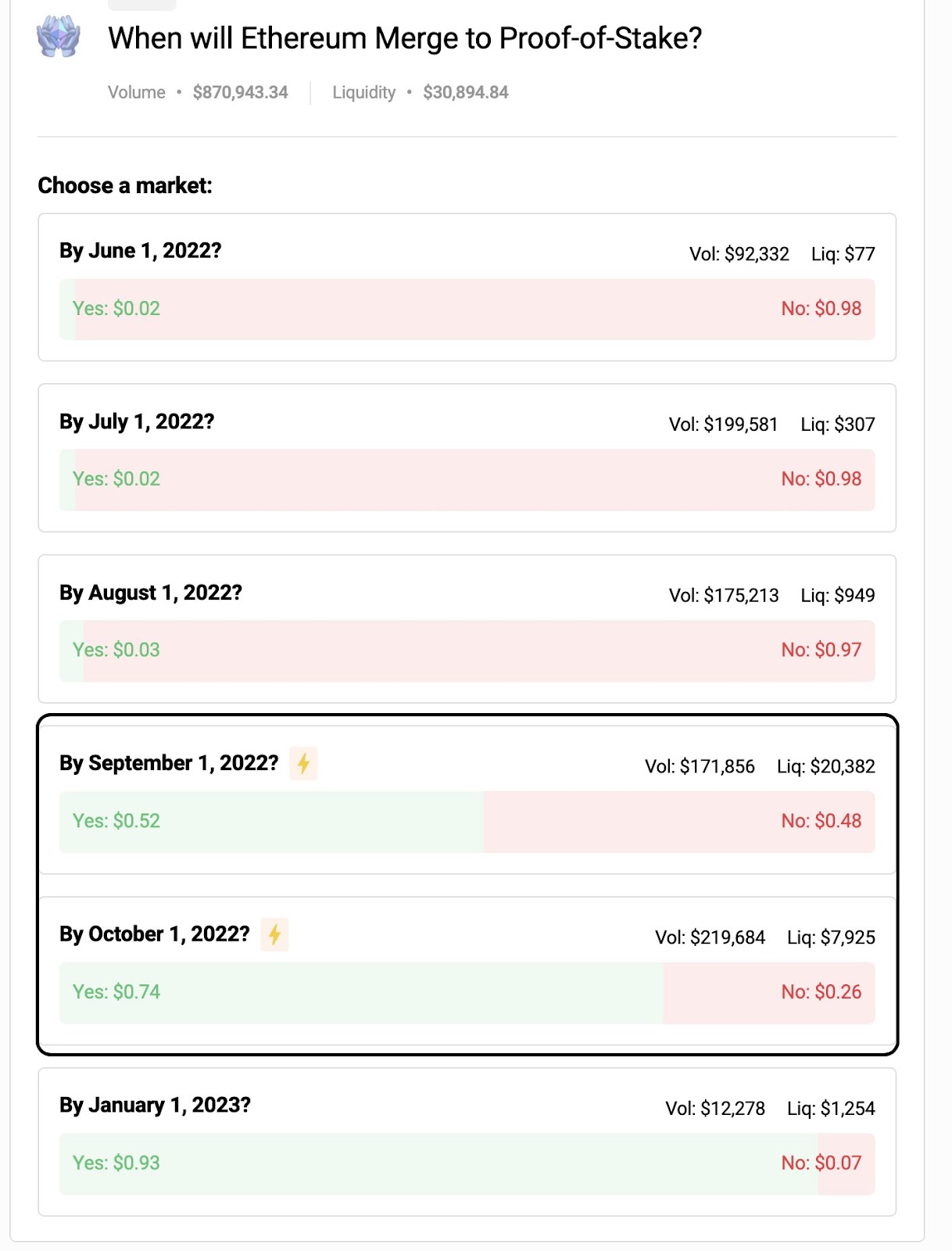 On Thursday, Ethereum core developer Preston Van Loon told a panel at the Permissionless Conference that the odds of Ethereum's Merge taking place before September is high "if everything goes to plan". Justin Drake from the Ethereum Foundation, who was also on the panel, noted that "there is a strong desire" to make The Merge happen before the difficulty bomb in August.