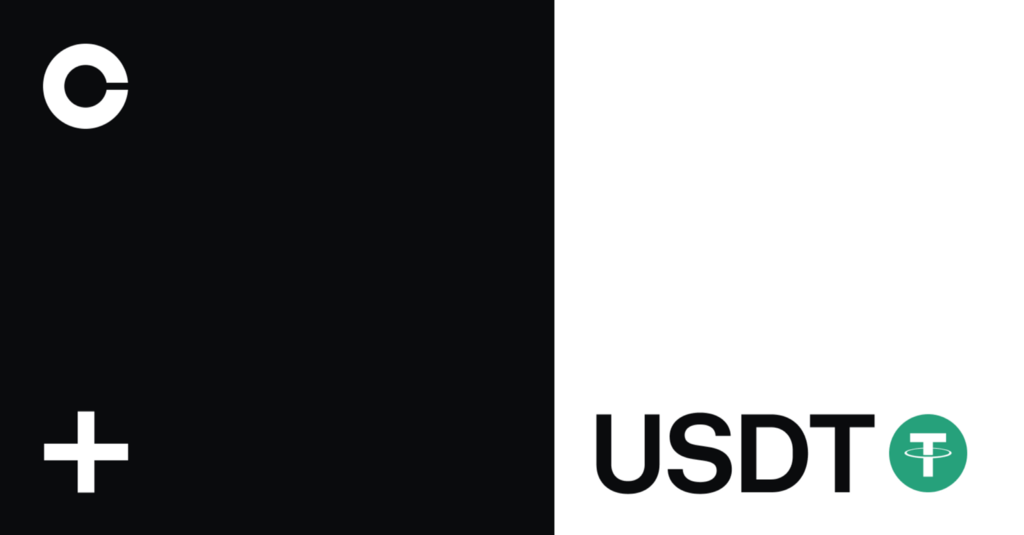 One of the most common requests we receive from customers is to be able to trade more assets on our platform. Per the terms of our listing process, we anticipate supporting more assets that meet our standards over time. Most recently we have added trading support for Ampleforth Governance Token (FORTH),1inch (1INCH), Enjin Coin (ENJ), NKN (NKN), Origin Token (OGN), Ankr (ANKR) Curve DAO Token (CRV), Storj (STORJ), Cardano (ADA), SushiSwap (SUSHI), Polygon (MATIC), SKALE (SKL), The Graph (GRT), Aave (AAVE), Bancor (BNT), Synthetix (SNX), Filecoin (FIL), NuCypher (NU), Wrapped Bitcoin (WBTC), Balancer (BAL), Ren (REN) and Uniswap (UNI), along with supporting additional order books. Coinbase continues to explore support for new digital assets.
Starting immediately, we will begin accepting inbound transfers of USDT to Coinbase Pro. Trading will begin on or after 6PM Pacific Time (PT) Monday April 26, if liquidity conditions are met. Please note that Coinbase only supports ERC-20 USDT.
Once sufficient supply of USDT is established on the platform, trading on our BTC-USDT, ETH-USDT, USDT-EUR, USDT-GBP, USDT-USD and USDT-USDC, order books will launch in three phases, post-only, limit-only and full trading. If at any point one of the new order books does not meet our assessment for a healthy and orderly market, we may keep the book in one state for a longer period of time or suspend trading as per our Trading Rules.
We will publish tweets from our Coinbase Pro Twitter account as each order book moves through the phases.
Tether (USDT): is a stablecoin available on several blockchains that aims to maintain the same value as the US dollar. For stablecoins like USDT, the company behind the protocol is responsible for holding reserves that fully back each token. The company behind Tether, Tether Limited, claims to hold reserves that fully back each USDT. As of 2021, USDT is the most widely-used stablecoin in the world, with a market cap over $30 billion. Please note: at this time, Coinbase only supports ERC-20 USDT running on the Ethereum blockchain.
USDT is not yet available on Coinbase.com or via our Consumer mobile apps. We will make a separate announcement if and when this support is added.
You can sign up for a Coinbase Pro account here to start trading. For more information on trading USDT on Coinbase Pro, visit our support page.
###
This website contains links to third-party websites or other content for information purposes only ("Third-Party Sites"). The Third-Party Sites are not under the control of Coinbase, Inc., and its affiliates ("Coinbase"), and Coinbase is not responsible for the content of any Third-Party Site, including without limitation any link contained in a Third-Party Site, or any changes or updates to a Third-Party Site. Coinbase is not responsible for webcasting or any other form of transmission received from any Third-Party Site. Coinbase is providing these links to you only as a convenience, and the inclusion of any link does not imply endorsement, approval or recommendation by Coinbase of the site or any association with its operators.
Crypto is a new type of asset. Besides potential day to day or hour to hour volatility, each crypto asset has unique features. Make sure you research and understand individual assets before you transact.
All images provided herein are by Coinbase.
---
was originally published in The Coinbase Blog on Medium, where people are continuing the conversation by highlighting and responding to this story.