Strategy Trading
Professional grade indicators & Strategy building to guide your bots decisions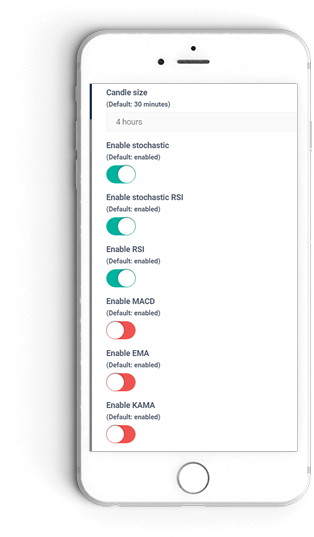 The Cryptohopper auto trader is jam-packed with strategy building features to make your Cryptocurrency trading experience fun, insightful and rewarding. Users that want to apply personal settings in their trading rather than copy trading or social trading through crypto signals or templates can do so in the strategy builder, or config. Cryptohopper features many technical indicators which users can tweak and adjust to market conditions by pursuing algorithmic trading approaches.
As you learn, you can play around with advanced settings to carve your own strategy.
Trade with various indicators
Volatility indicators
If you want to make frequent, small gains with bollinger bands.
Trend indicators
If you're interested in long term investing you may be more interested in using trend indicators such as MACD and moving averages like SMA, EMA, KAMA. 
Volume Indicators
Tell your hopper to trade when your coins are overbought or oversold. There are various indicators available inducing momentum indicators (oscillators) such as Stochastic, Stoch-RSI, RSI and more.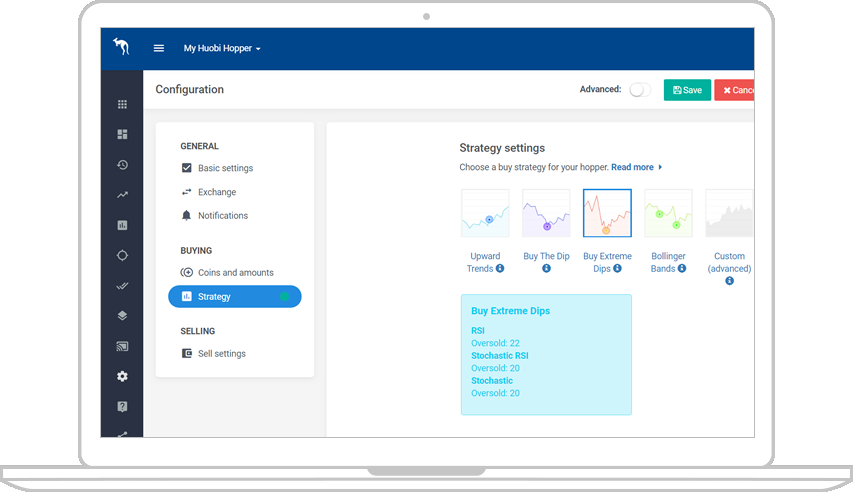 Cryptohopper is therefore a very easy to operate, but sophisticated crypto trading bot. Moreover, users that discover their own winning configs will also be able to lease them out to people or build a following on the template marketplace.
---
Join Cryptohopper today and be part of not only an advanced day trading software, but a platform engaging users to learn to day trade, social trade, collect insight and share day trading knowledge.