Create an account
Go to exchange.bitpanda.com and create an account by clicking on 'Sign up'. Check the link before publishing.
---
Decide whether you would like to open a Personal or Business account. Once you selected one of these options, it is required to fill in your name, mail address, password, and more. Click on "Create account" and follow the steps shown in your mail.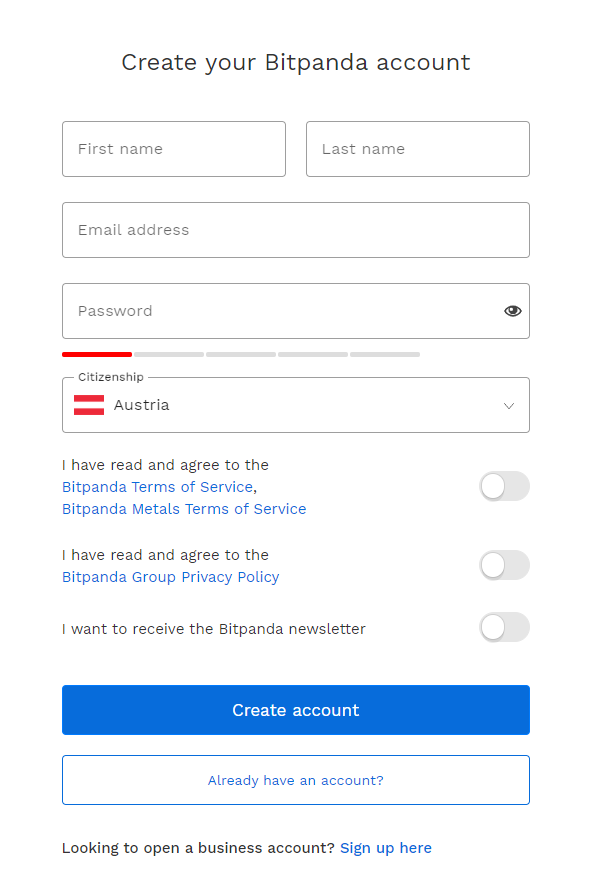 ---
Deposit funds
Before you can trade automatically on Cryptohopper, you need to have funds on Bitpanda Pro. Click on the panda in the upper right corner and click on "Deposit".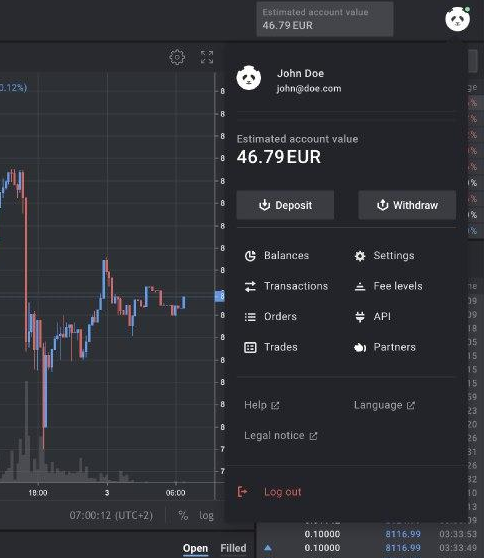 ---
Choose the currency you would like to deposit and follow the steps shown.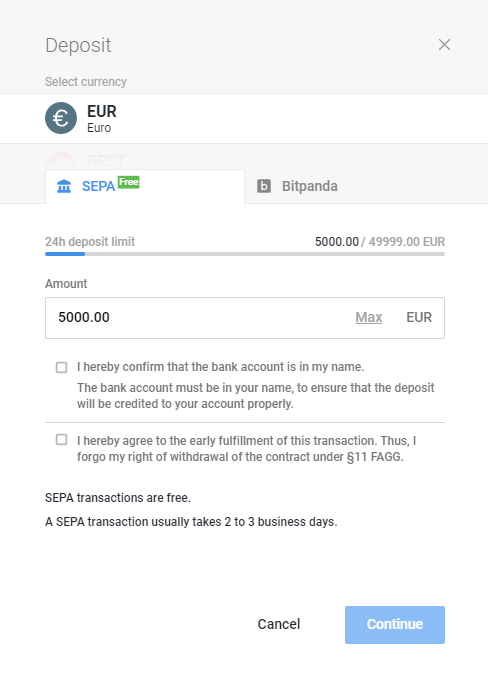 ---
Enable 2FA
Before you can create an API Key for Bitpanda Pro, you have to enable 2FA for extra security. Go to "Settings", look for "Security Settings" and click on "Security". You will be directed to another page on which you can click on "Enable"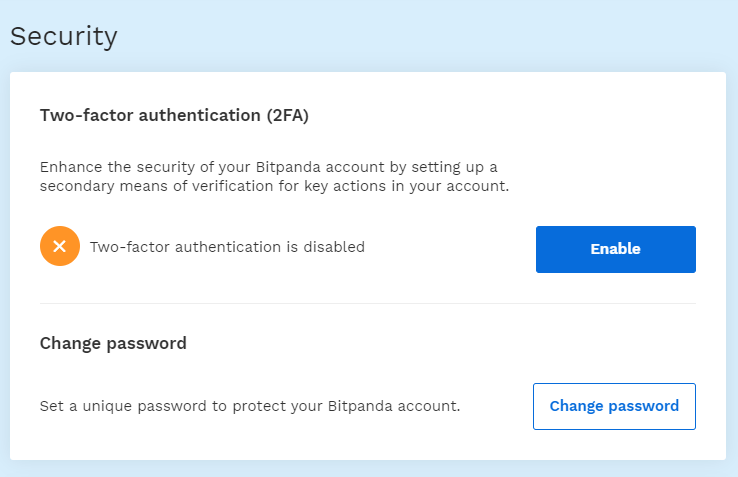 ---
Create API Key
Go to exchange.bitpanda.com and click on the panda again. Click on "API" followed by "New API Key".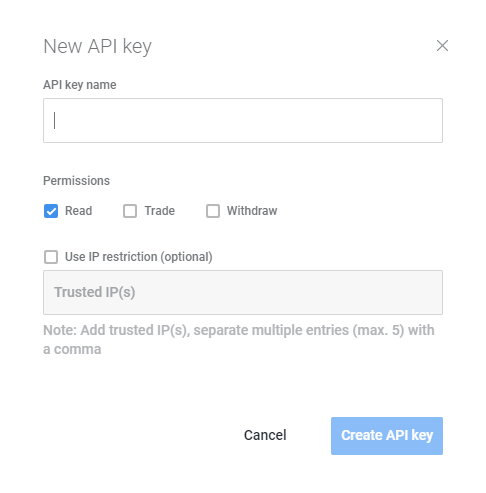 ---
Be sure that you enable the Permissions "Read" and "Trade", it is not possible to use restricted IP addresses. Click on "Create API Key" and confirm the Key in your mail.
Free Pioneer Subscription
This exchange can be connected to a hopper template without having a paid subscription. Your funds will be updated, and it is possible to buy and sell manually. The free Pioneer subscription will be automatically assigned to the hopper template when no paid subscription is being used.
Unable to see your exchange balance?
There are several things that prevents your hopper from synchronizing the funds of your exchange. In most cases, the browser that you use has ''auto-fill'' enabled. This means that the browser fills in certain text fields themselves. There are three things you can do: Disable autofill, Use incognito mode of your browser Use a browser that you don't use often. Another thing that could prevent your hopper from synchronizing are password managers, disable this for Cryptohopper. That's it! Check our other tutorials/Academy and the community forum where users share their Hopper settings. If you want more information about this subject, watch our Cryptohopper Academy video about this subject.