Create an account
---
Go to HitBTC and fill in your personal details. Choose a safe password and confirm your mail address. An confirmation email will be sent. If you can't find the confirmation mail, click on the spam folder or  promotions folder in your email account.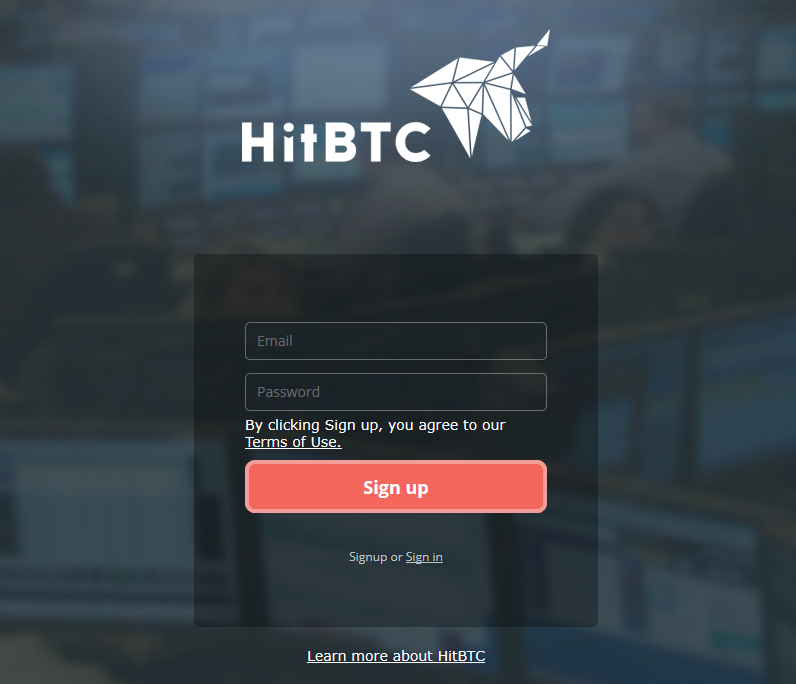 ---
Configure 2FA to protect your account, a pop up will show up after logging in for the first time.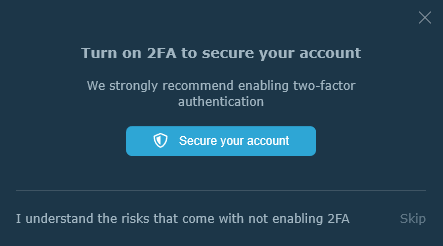 ---
Verify your account
Verify your account by clicking on Settings and then on KYC. Complete all 5 steps before you start trading on HitBTC, including; Personal information, Residential address, Proof of identity, Selfie, and Mobile number.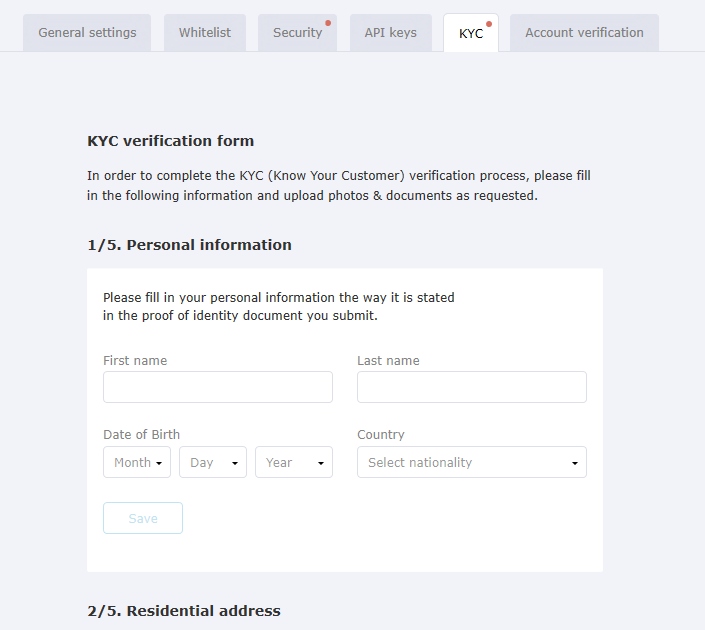 ---
Deposit funds
Deposit funds or buy buy Bitcoin with your credit card.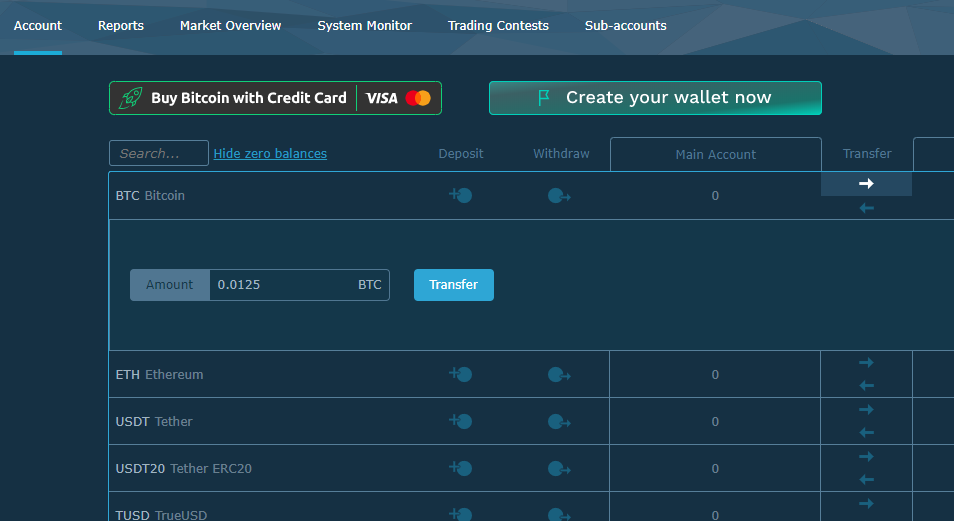 ---
Move funds from your Main Account to your Trading account

---
Create an API Key
Click on Settings and then on API Keys. You will now be able to click on New API Key. After you have done this, an API Key and Secret will be shown. Be sure that you first enable Order Book, History, Trading balance, Place/cancel orders and Payment information. You will need 2FA to give API access rights.
Note: Enabling trading rights requires an e-mail confirmation!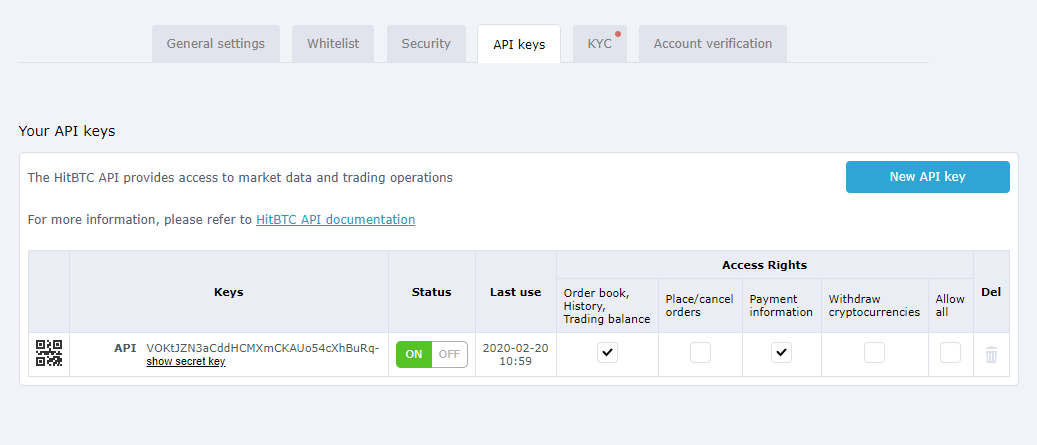 ---
Link the API Keys to your Cryptohopper Account
https://www.cryptohopper.com/documentation/tutorials/9-the-config
Free Pioneer subscription
This exchange can be connected to a hopper template without having a paid subscription. Your funds will be updated and it is possible to buy and sell manually. The free Pioneer subscription will be automatically assigned to the hopper template when no paid subscription is being used.
Unable to see your exchange balance?
There are several things that prevents your hopper from synchronizing the funds of your exchange. In most cases, the browser that you use has ''auto-fill'' enabled. This means that the browser fills in certain text fields themselves. There are three things you can do:
Use incognito mode of your browser
Use a browser that you don't use often.
Another thing that could prevent your hopper from synchronizing are password managers, disable this for Cryptohopper.
That's it! Check our other tutorials/Academy and the community forum where users share their Hopper settings.
If you want more information about this subject, watch our Cryptohopper Academy video about this subject.