Thanks to our official partnership with the exchange we encourage our users to connect their hoppers to an Huobi Pro account and immediately take advantage of the awesome perks in the VIP 1 package!
You can now enjoy lowered trading fees to boost your profits on as many as 190 high-quality digital currencies and make your trading experience as seamless as possible through enhanced API rate limits, which are exclusive to Huobi Pro. Check out the simple instructions below and get your strategy hopping like never before!
Create an account and activate your VIP package
In order take full advantage of our partnership with Huobi Pro, new users need to follow the link below to create their account using our invitation code - Sign up here.
After confirming your email address and password, you will be asked to enter the verification code sent to your email within the next 30 minutes.
Once the account is set up the next step is to notify us with your "UID" (Huobi User ID). Go to the top right of your Huobi Pro dashboard under the user icon and choose "Account & Security." This takes you to "Basic Information" on your account displaying the "UID."
If you have already created a Cryptohopper account you can go to this fill-out form (https://www.cryptohopper.com/apply-for-huobi-vip1-package) and send us the "UID". Once received the activation of the VIP package it will take one working day to process.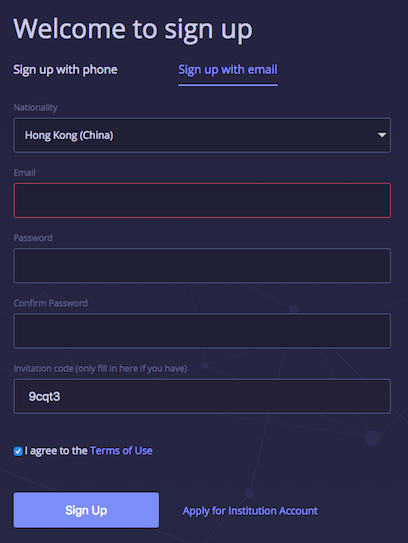 Make a deposit
For making deposits, go to the "balances" tab, click "deposits" and you will be guided to your exchange account. This will list all the possible digital assets you can choose and their corresponding addresses. The same can be done for withdrawals.

Creating your API key
Now on to the fun part! Go to the top right part of the dashboard where you e-mail address is displayed. On the drop-down select "API Management" taking you to the "create an API key" page. Add whatever label you like as a "note" and request having the verification code sent to your email.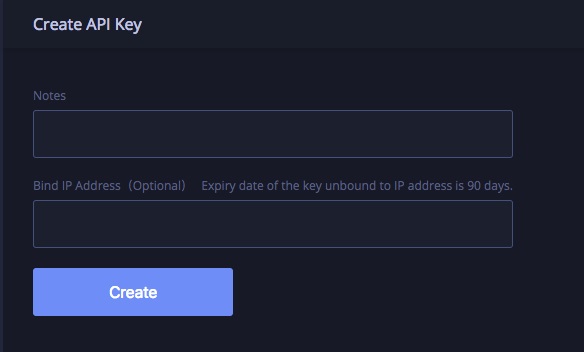 Copy your API keys
Once you have confirmed the verification, copy the API Key, and Secret Key (this will only be shown once) go to your Hopper's dashboard and access your Configuration. There you can choose Huobi as your exchange to fill in your API key and API secret key. Hit save, and you're ready to roll!

Unable to see your exchange balance?
 There are several things that prevents your hopper from synchronizing the funds of your exchange. In most cases, the browser that you use has ''auto-fill'' enabled. This means that the browser fills in certain text fields themselves. There are three things you can do:
Disable autofill,
Use incognito mode of your browser
Use a browser that you don't use often.
Another thing that could prevent your hopper from synchronizing are password managers, disable this for Cryptohopper.