With Cryptohopper you can finally choose, whether you want your hopper to be guided just by the bot, a human expert sending signals or both. All of our signalers have performance reports, so you can assess how they did in the past. 
In this tutorial, we'll explain how to work with external signals and what settings will work for your Hopper.
---
Subscribe to a Signaler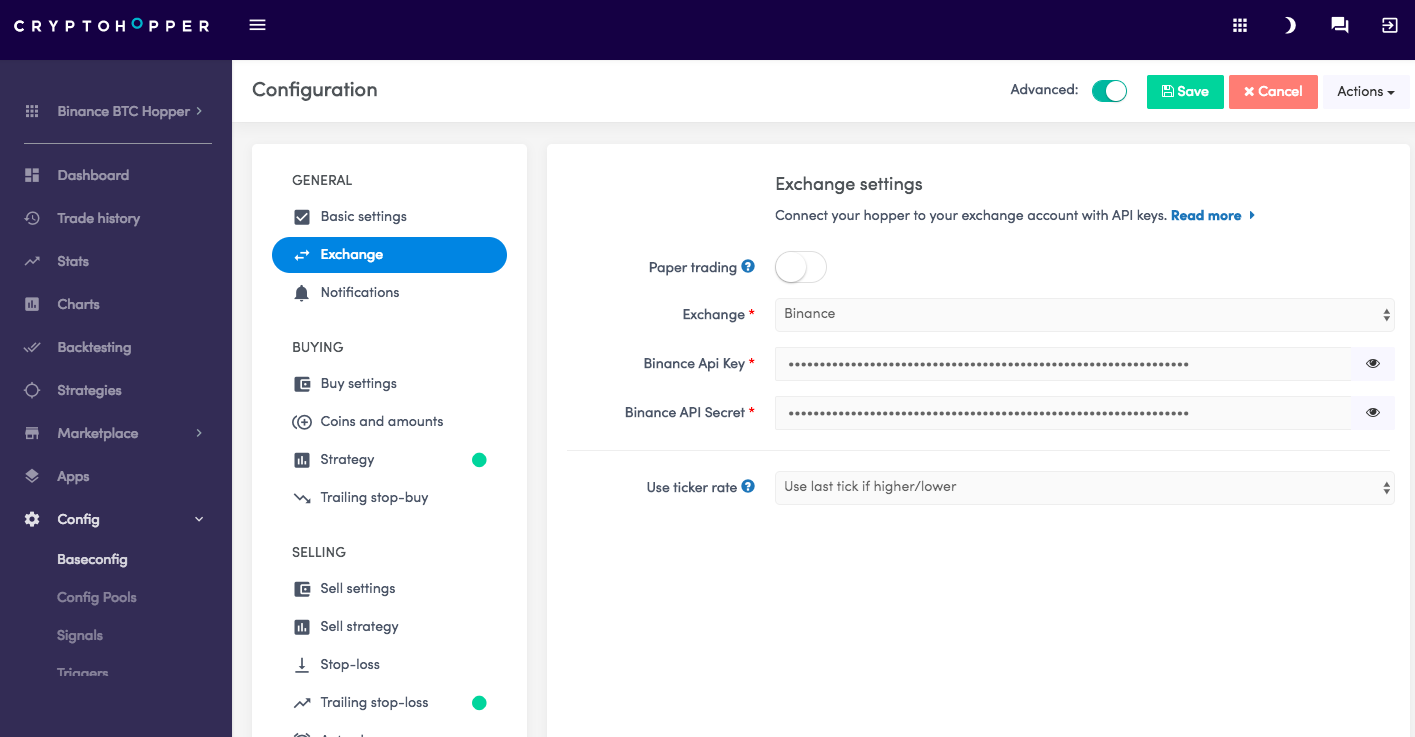 The next step is to subscribe to a signaler. You can find the selection of signalers on our website or by clicking on the "Signals" option in the sidebar on the Dashboard. 

It's important to know that not every signaler delivers signals for every exchange. 
So, how should you choose? Here, one of the revolutionary features of our signaler system comes into play. All of our signalers have performance reports so that you can base your decision on their past trades.
It's also critical to be aware that to receive signals, they have to match your base currency, your chosen exchange and the trading pairs that you have enabled when you configured the hopper. 
Click subscribe and pay if there's a subscription fee displayed. 
---
Configuration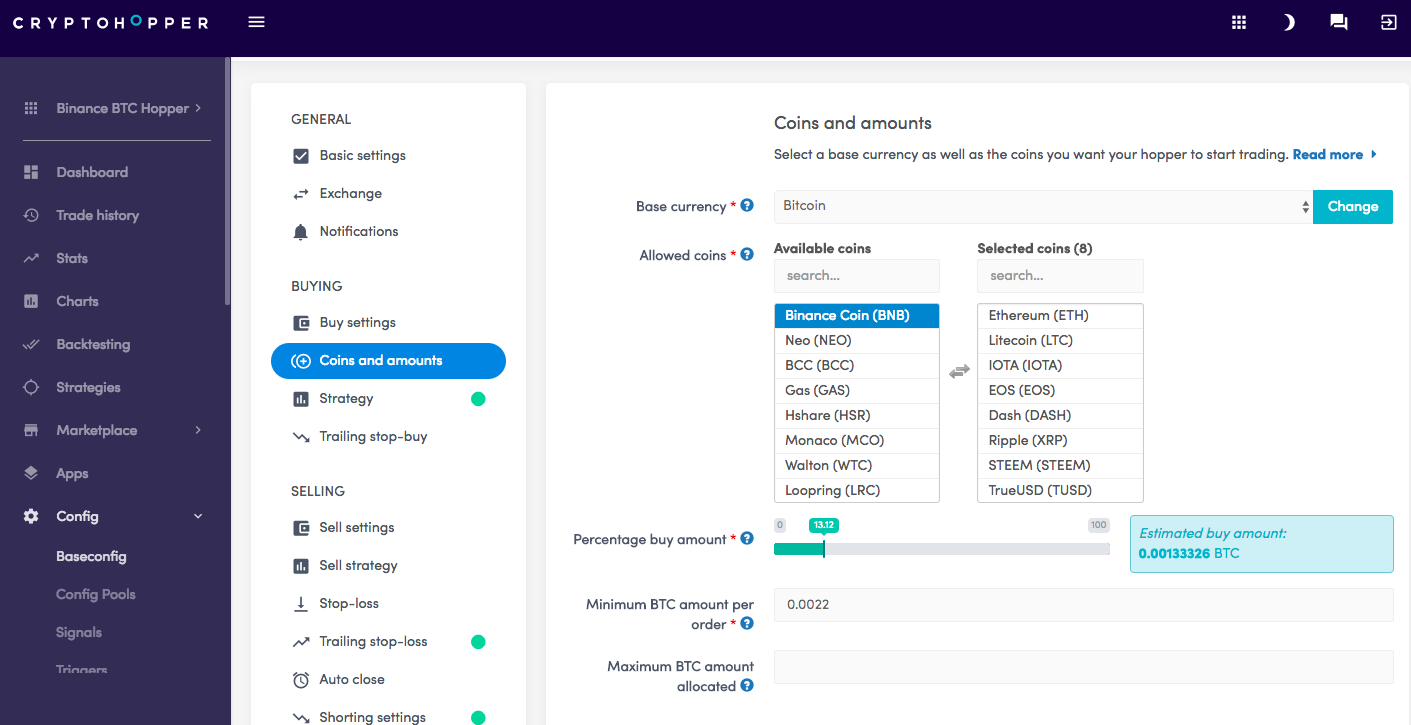 Go to your Hopper's configuration.
As the next step, we're going to give you some tips on how you can avoid issues and optimize your subscriptions of signalers. If your hopper also trades based on strategy, it may happen that you will not have the required funds when a signal comes in.
Because of this letting your bot trade both on signals and strategy may be the less desired option for some. Nevertheless, it is certainly still possible. 
---
Recommended Settings (Signals only)

To end the tutorial, you can see some configuration settings we recommend below. Please note, that these setting are personal, depend on the signaler and cannot guarantee a profit. Keep yourself informed and discuss settings on the forum.
This setup is based on the CoindicatorBot Signals
Allow all coins: enabled (Pro only)
For the other packages, select coins that get signaled a lot.
Strategy: No strategy, manual/external targets only
Percentage profit: Around 3%
Stop loss: disabled
Click "Save".
Percentage profit: Around 3%
Stop loss: disabled
Click "Save".
Trade according to the signaler
we have recently made it possible for our signalers to send out signals with custom made settings. It allows them to trade according to the following:
Custom Take profit
Custom Stop loss percentage
Custom Trailing stop loss percentages
If you want to trade according to these settings don't forget to enable signal configuration in your signaler settings (https://www.cryptohopper.com/signals)
---
It's possible to sign up for multiple signals, but be careful and do not blindly subscribe to signalers.
Remember, it's your own responsibility to check our signalers' performance reports. We add signalers for you to choose from, to give you a more diversified trading experience.
Happy Hopping!