Currently, Cryptohopper is bound to one over-all exchange account. With that we mean the following:
Say that you have funds on a Binance paper trading hopper, these funds will not be used by a hopper on Kucoin (This is only an example, no exchange other than the one you are hopping on can touch simulated funds). However, these funds CAN be used by a different hopper that is connected to binance. If that happens, your hoppers will be able to utilise each-others funds. And potentially create errors.
The multiple Papertrading Accounts dashboard
In order to create multiple hoppers that trade on the same exchange, You need to navigate to your Paper trading accounts! ( Check out your Papertrading Accounts~
An alternative route to get to your papertrading account dashboard, is by going to an active papertrading hopper.
Go to the config -> Base-config -> Exchange. Then click on Manage accounts.

Once on the dashboard, it should look a little something like this :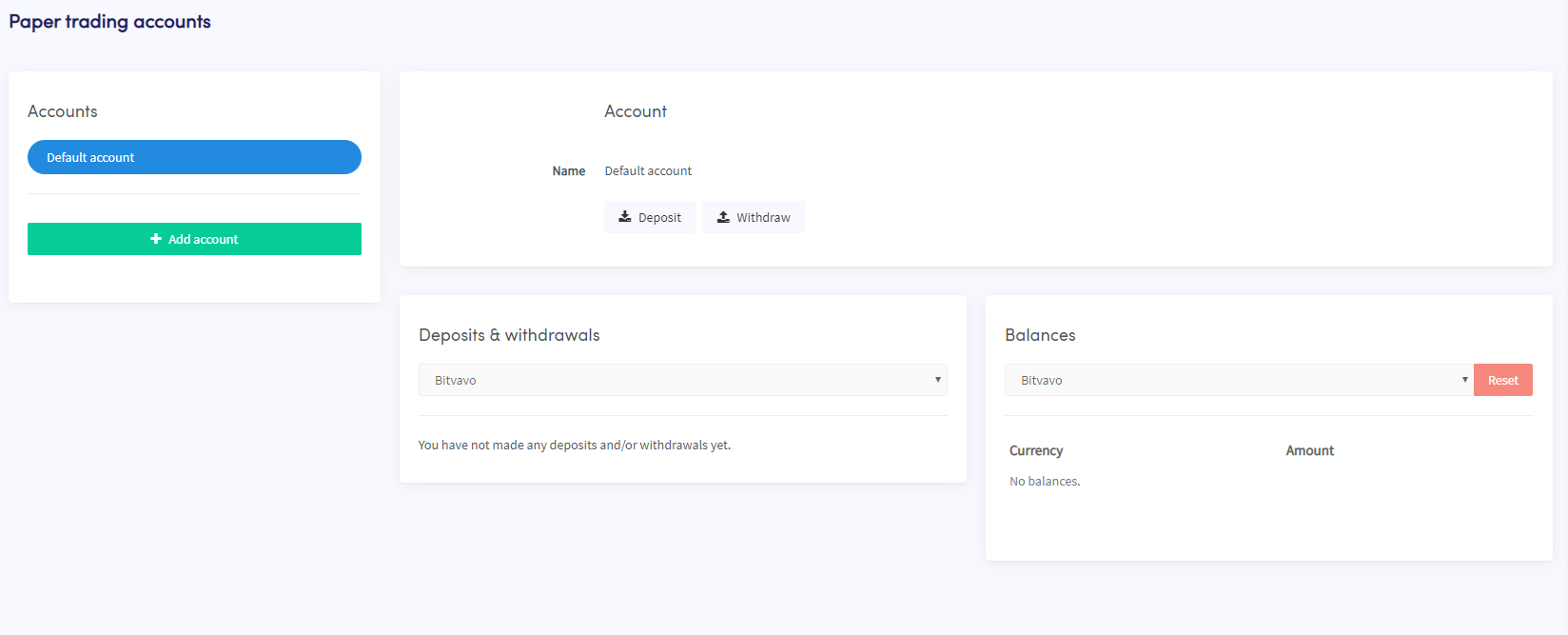 Adding an account
One account covers ALL exchanges, but it only allows for one hopper on one exchange, If that is not enough, you could always Create a new account. Please note that this is a one-time payment for a LIFETIME extra exchange account. Note: You will still need a regular subscription in order to get a papertrading hopper.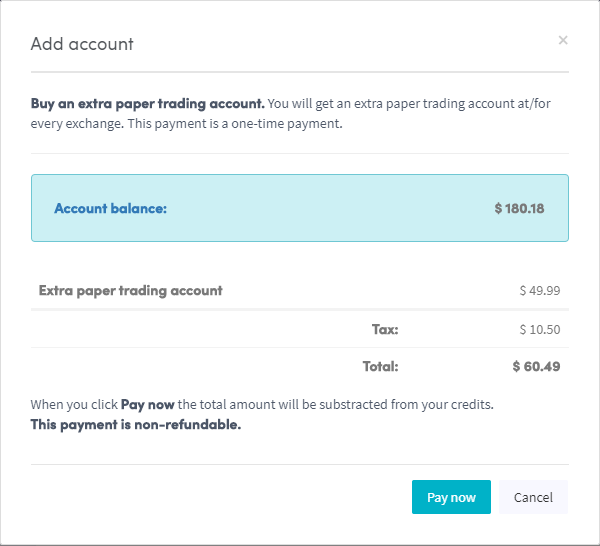 The additional paper trading account can only be purchased with credits. And is perfect if you want to run multiple strategies on the same exchange without hoppers interfering with each-others funds!