---
Choose your Wallet
When you check-out with Bitpay You will need to select the wallet or exchange that you want to check-out with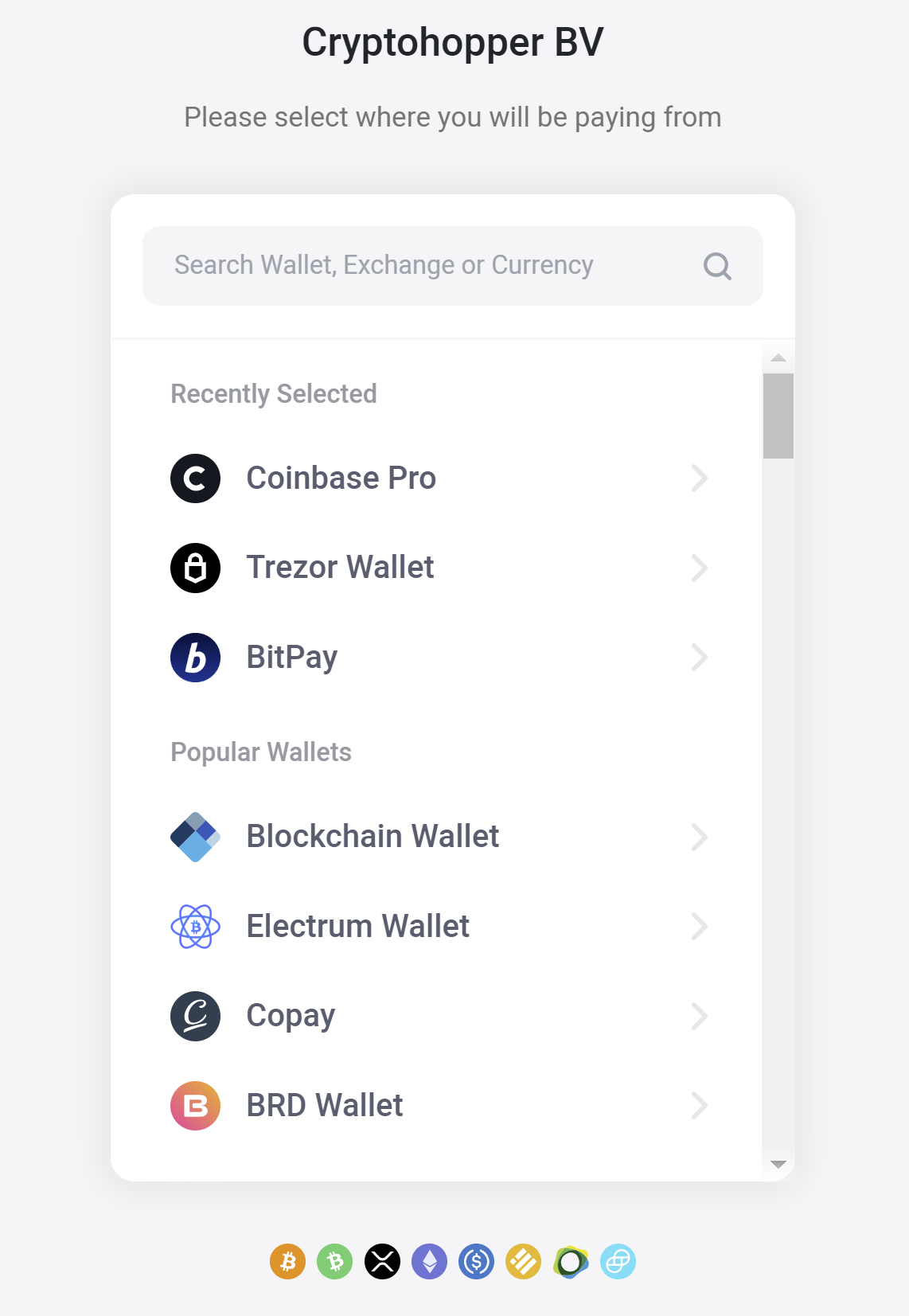 ---
Payment Tips
This screen shows some payment tips that you can utilise to have your payment proceed as smooth as possible.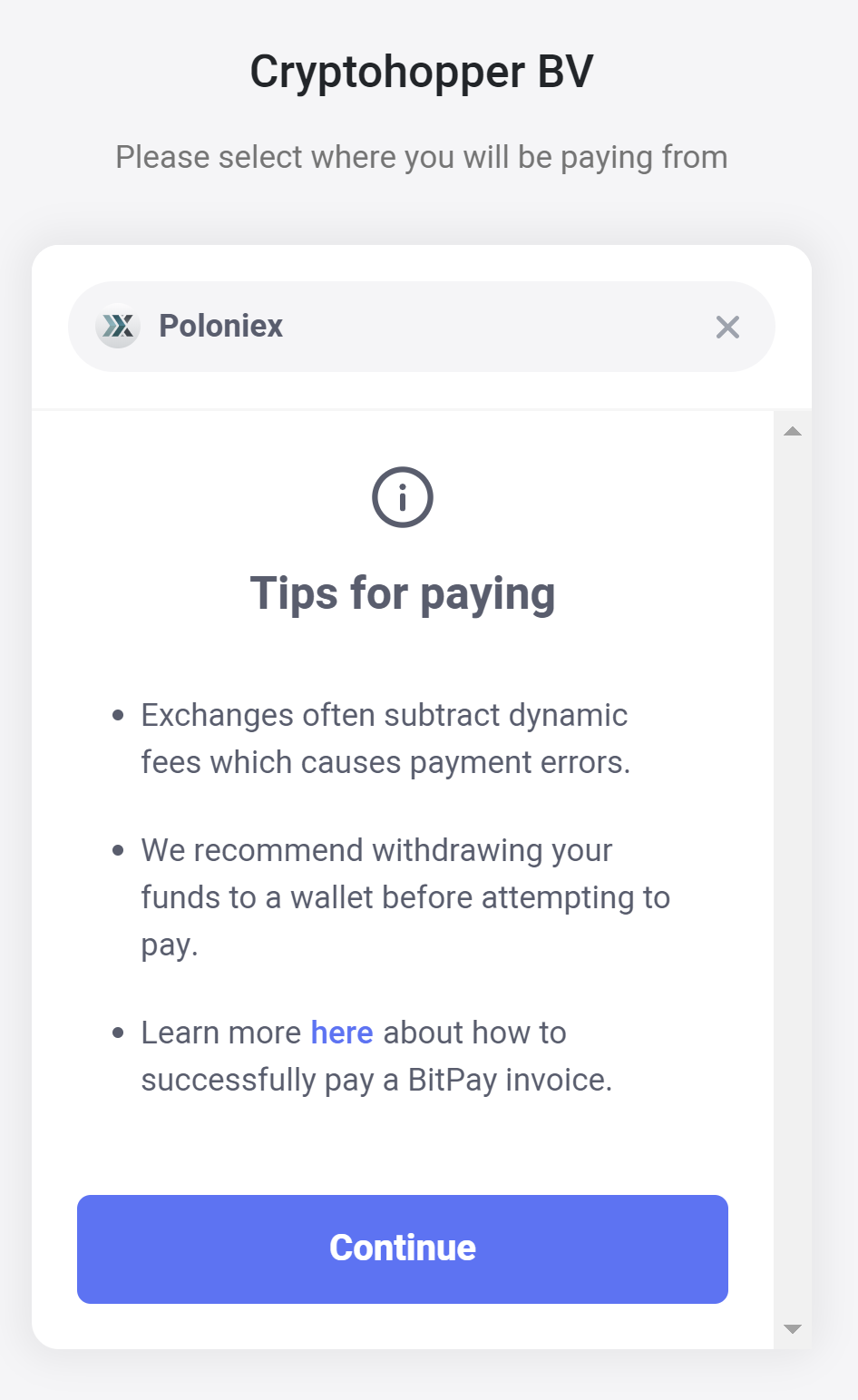 ---
Dynamic Fee Errors
Note that certain exchanges such as Binance cannot be used, as they have a dynamic fee system.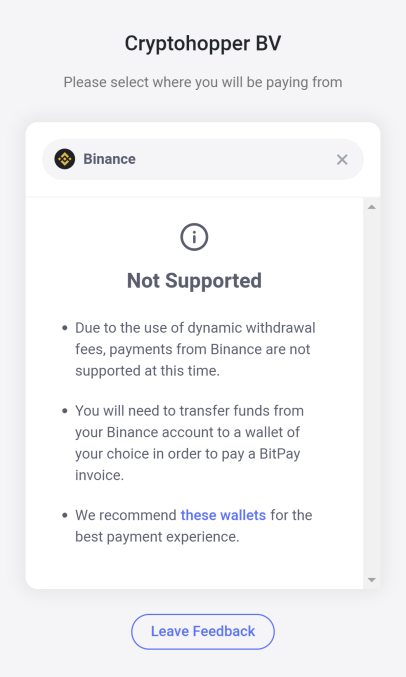 ---
Choose your Currency
Choose the currency you with to use and pay with.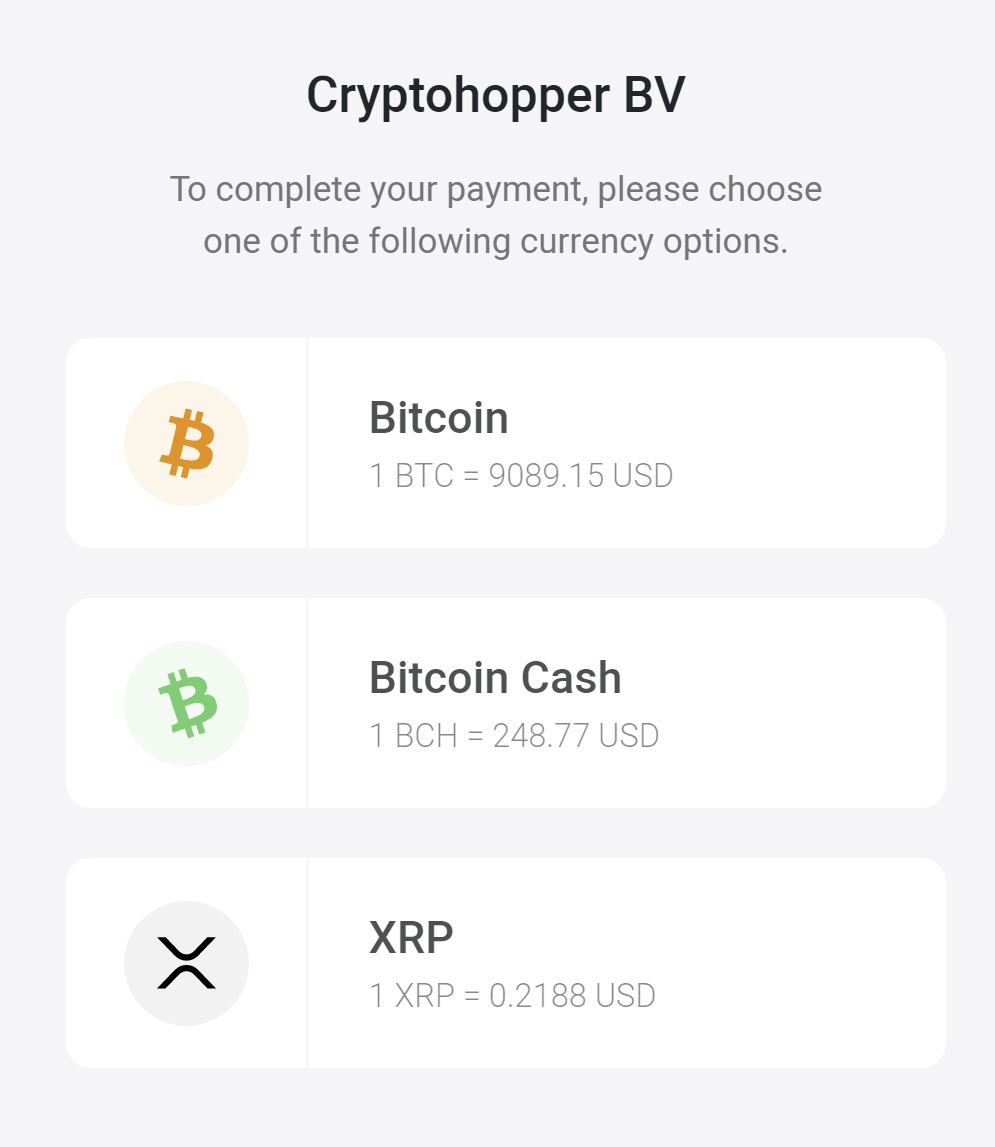 ---
Scan the QR Code
You have 2 options, either Scan the QR code, as depicted here.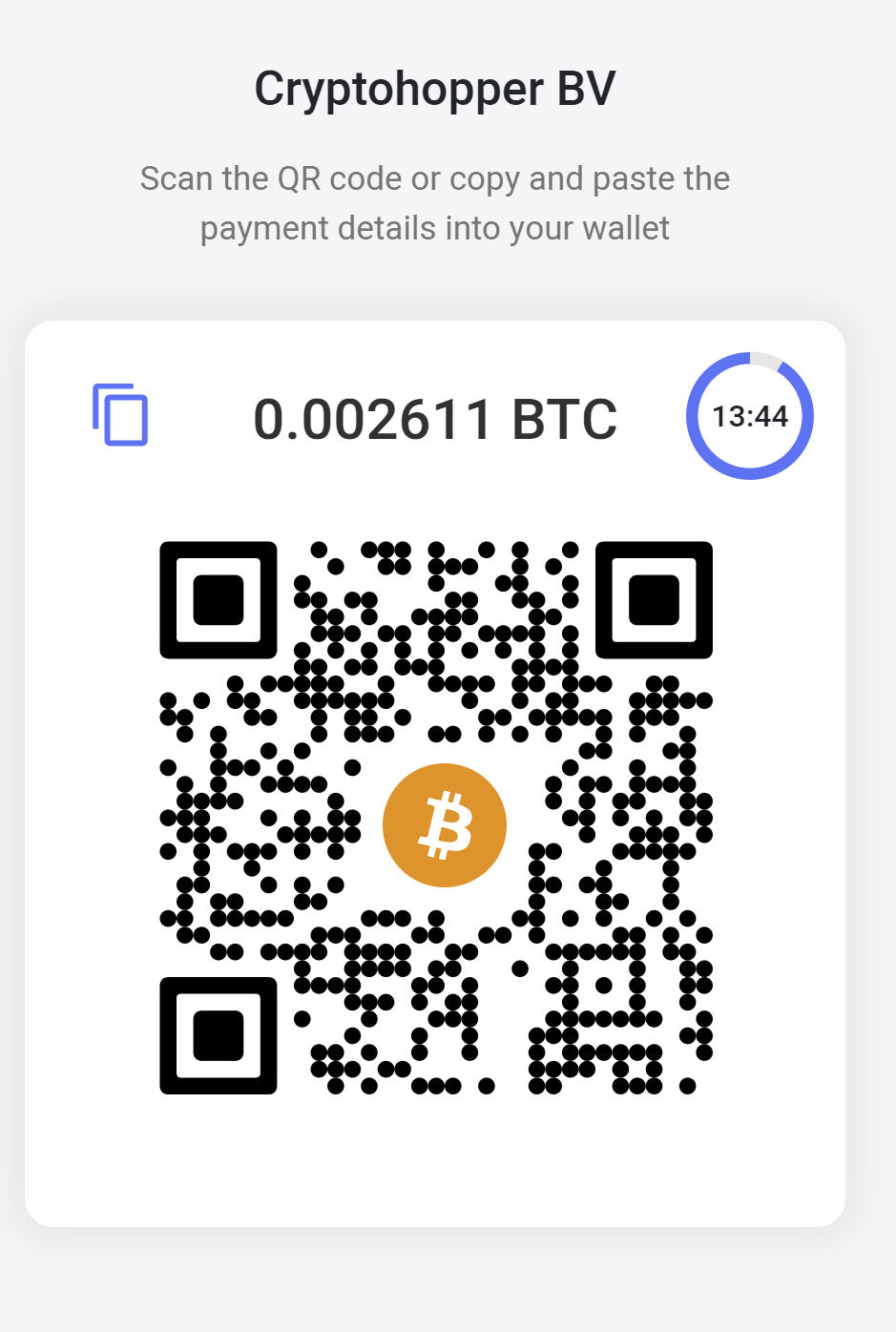 ---
Copy the wallet
Or copy the wallet address, as shown here.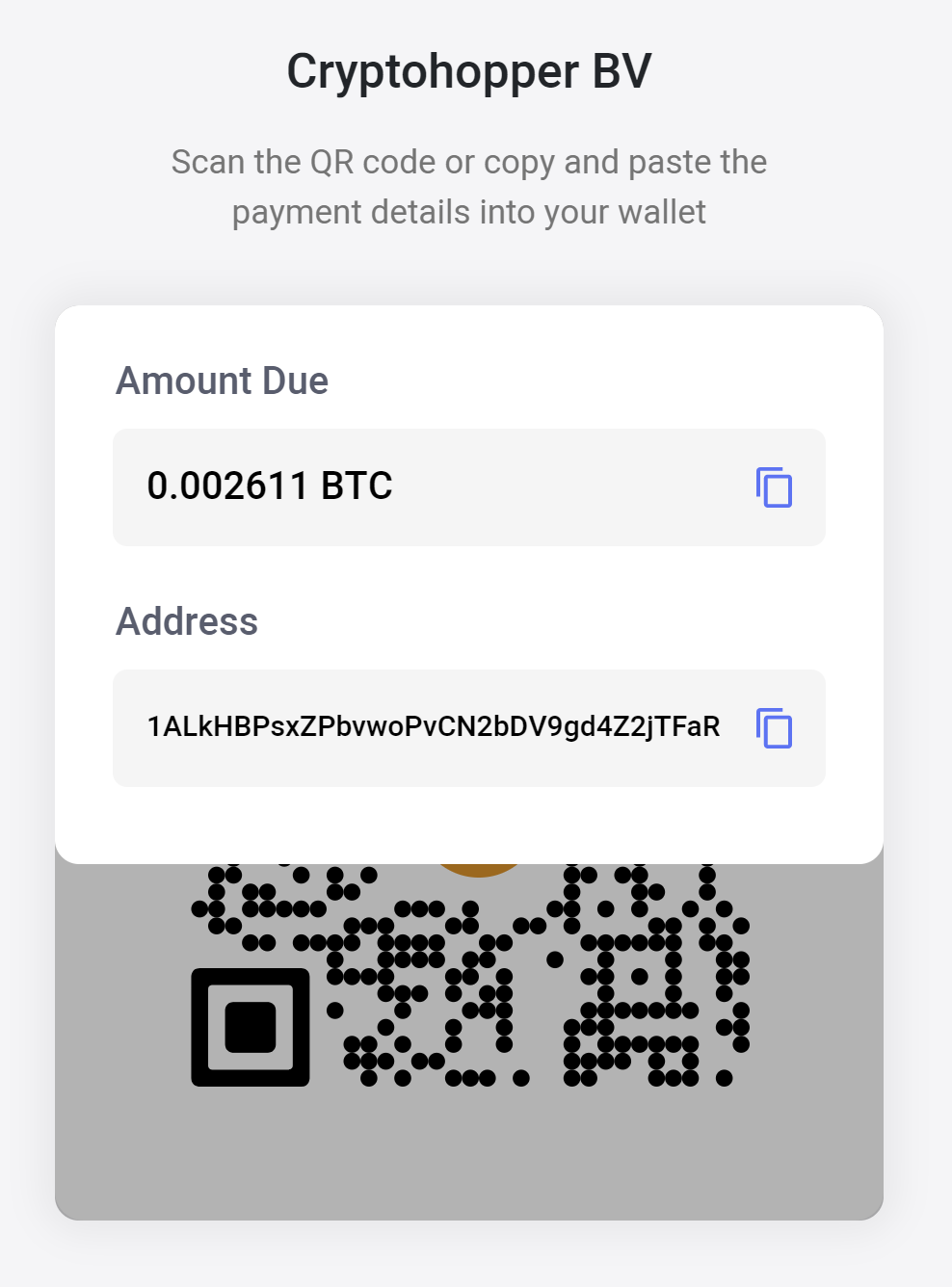 ---
The amount due
This is the amount that is due. Once the right amount is sent we can process your payment and get started on activating that subscription!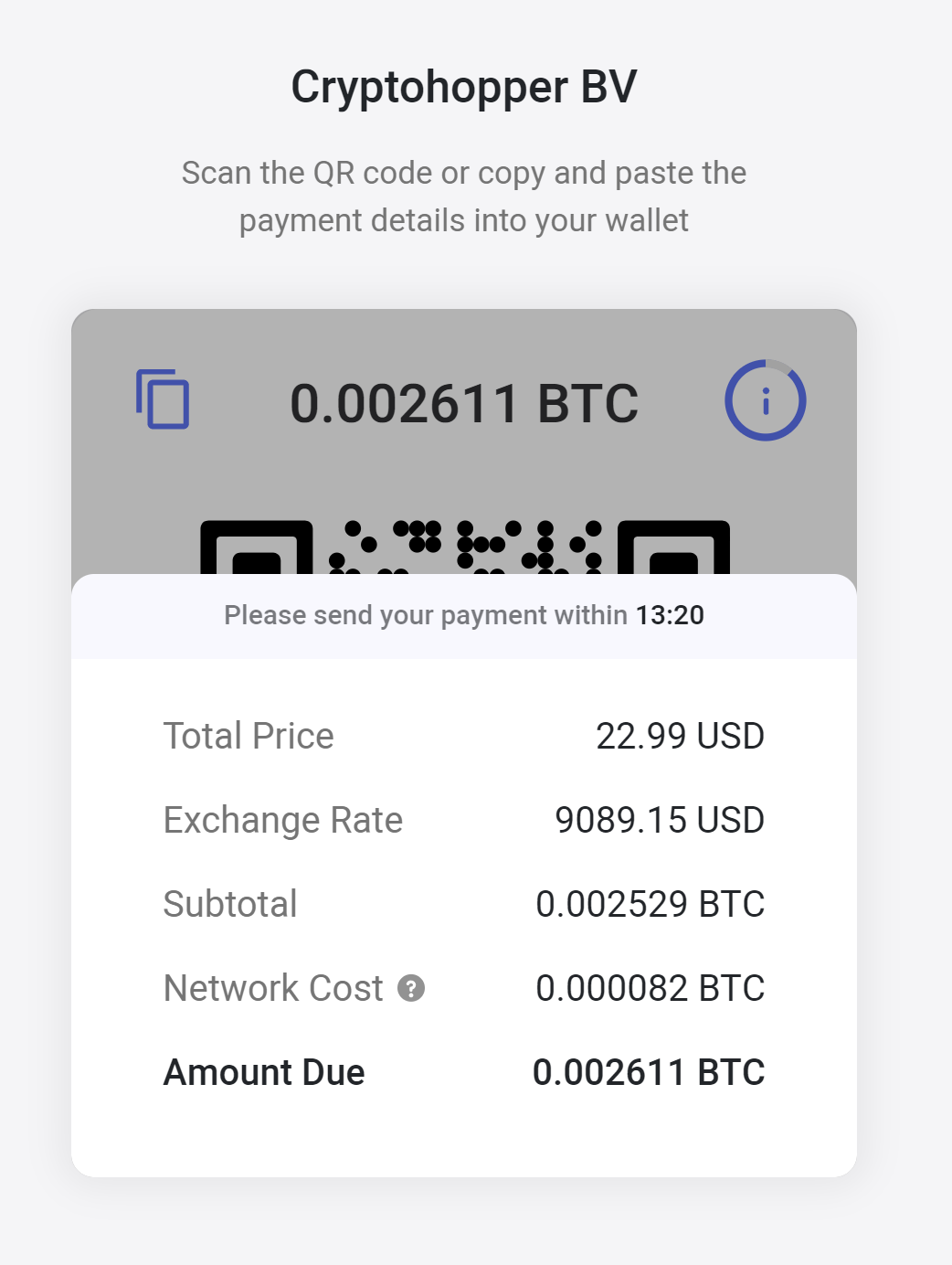 ---
Payment has been detected
A payment has been detected! Your payment is being processed on our end, and the subscription will be activated soon!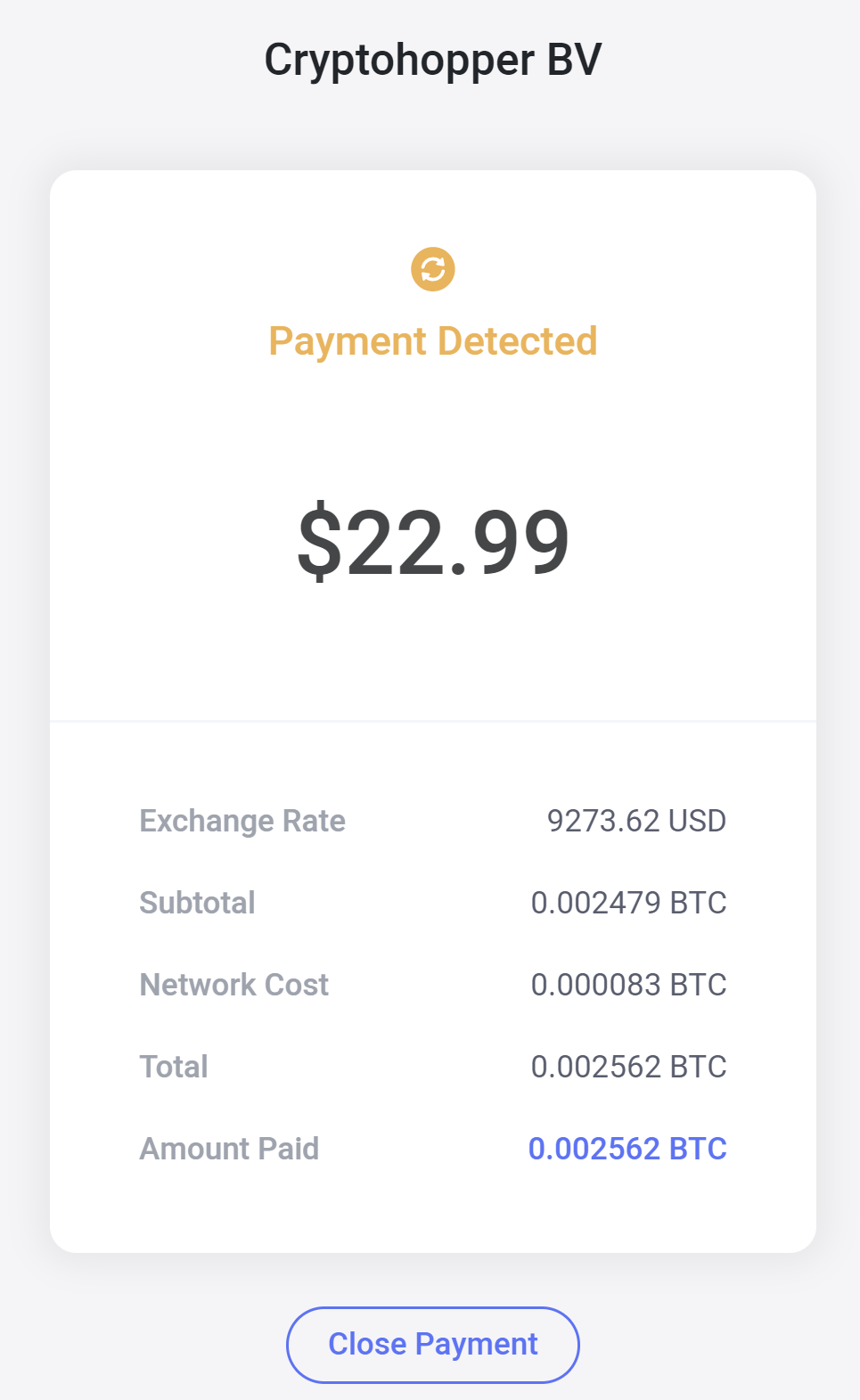 ---
Payment Success!
Your payment was succesfull! The subscription should be activated and it will reflect very soon.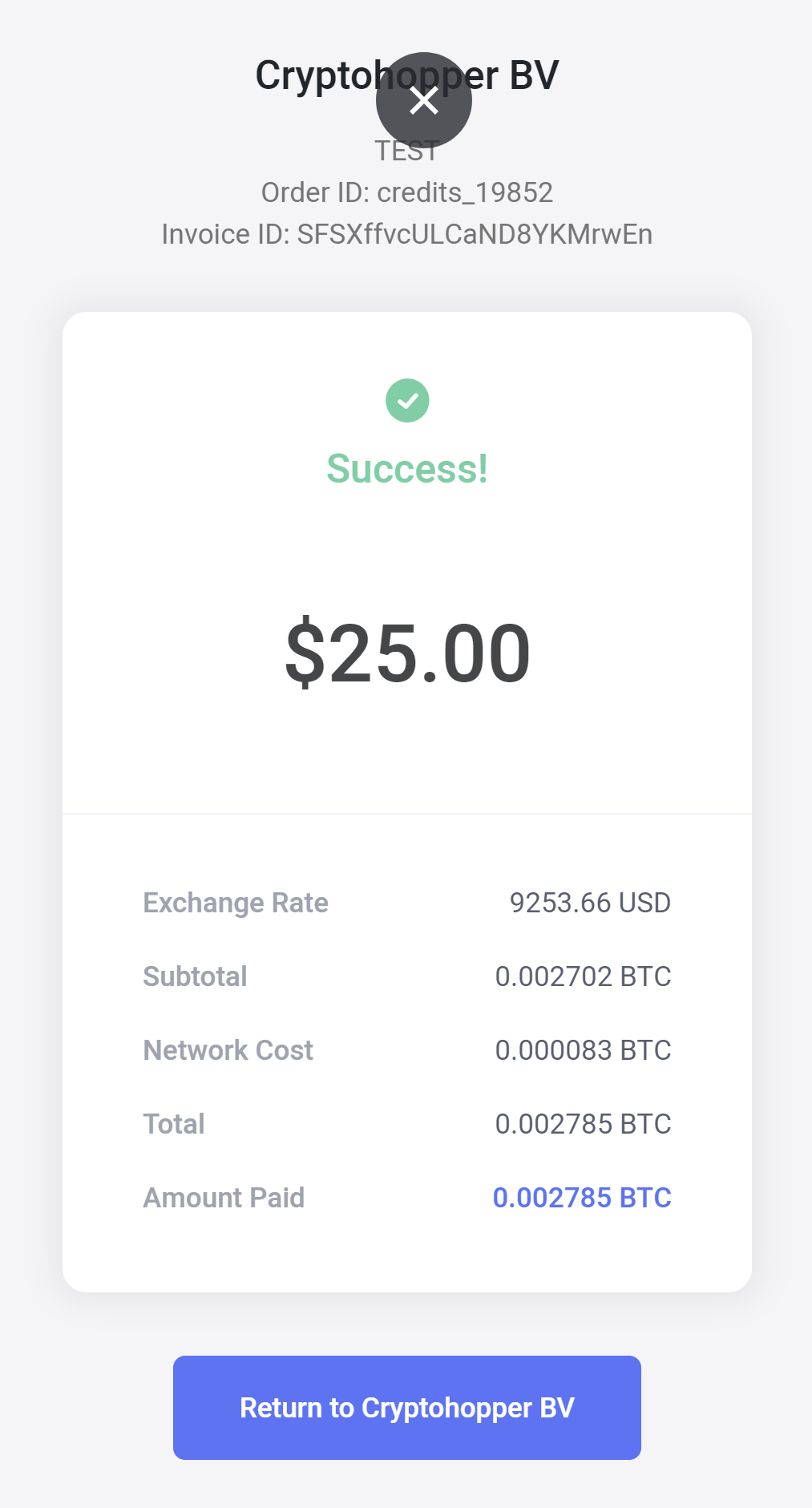 ---
The payment deadline
Make sure to send the payment within the time-window. Otherwise the subscription won't be able to activate properly.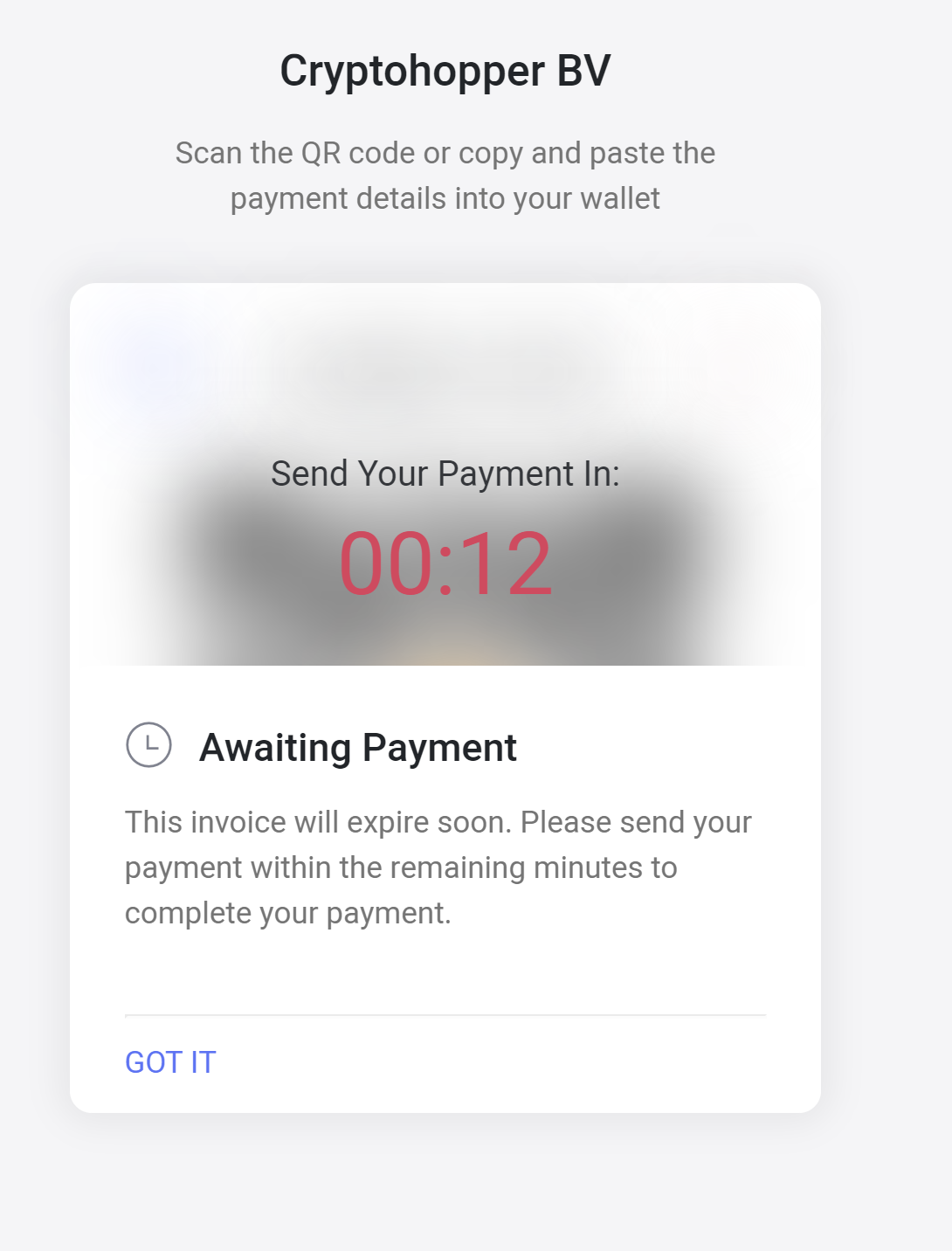 ---
Your payment is expired
If your payment doesn't arrive in time, you will be greeted with this screen. Your funds will be automatically refunded.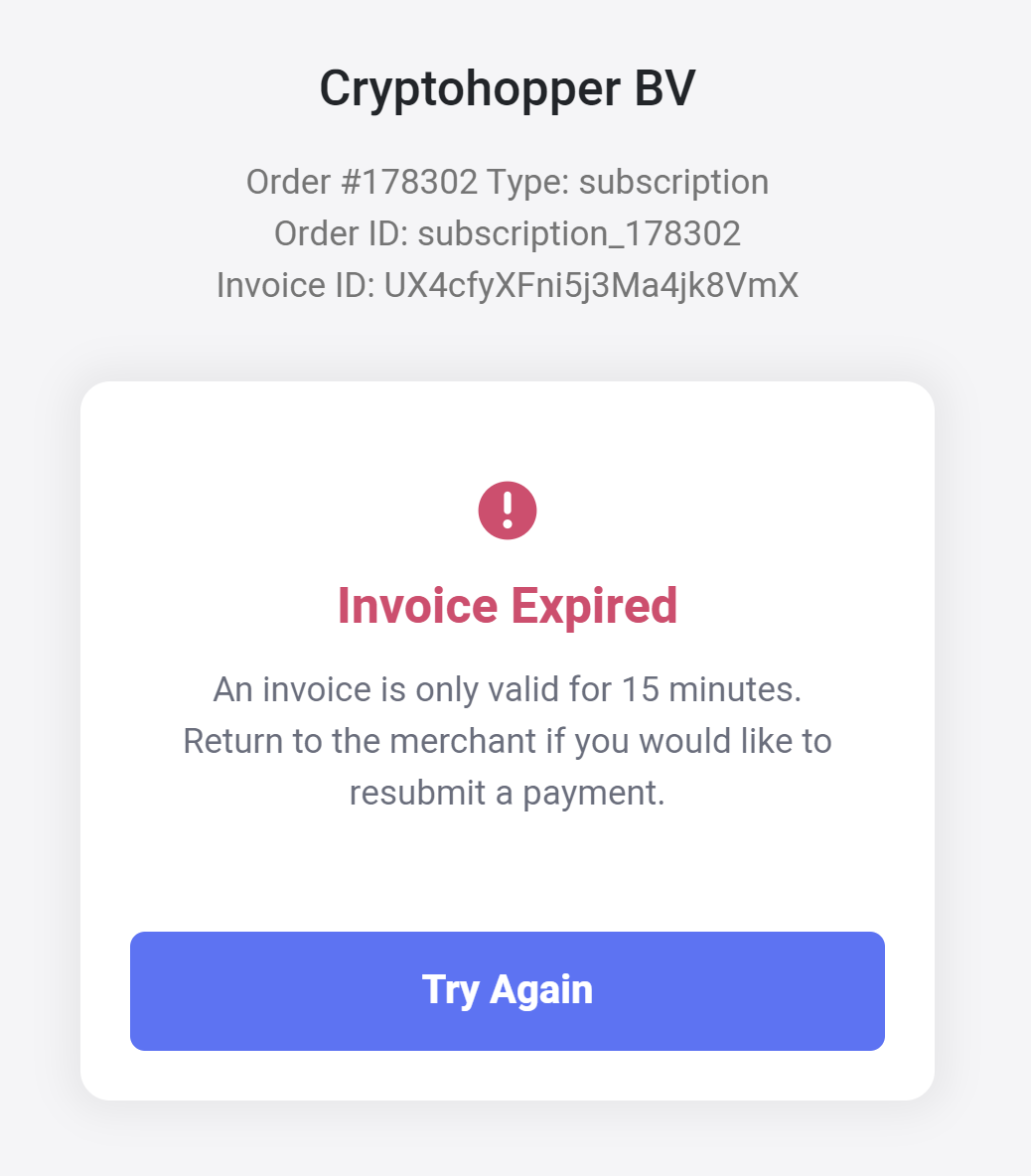 ---