Private Templates
Private templates allow you to load a template of your choosing on demand and make it trigger dependent. 
Templates can be very useful in different market situations or just when you would like to try out different settings and strategies while not having to change your current settings. You can create new templates by navigating to ''view all hoppers'' and then select ''new'' or ''config wizard''. Your new template will be shown in your ''view all hopper'' tab. You can assign your subscription by clicking on the template, a new screen will be shown that shows your subscriptions and the templates that you currently use. 
---
Step 1: Create a Template
Navigate to your Configuration tab, notice that there is a new set of buttons there!
Saving your template will cause the hopper to make the current configuration into a custom template.

Step 2: Saving and naming your template
When you save your template, a prompt will open which lets you either overwrite an existing template or save your current config as a new one, which you can name afterwards.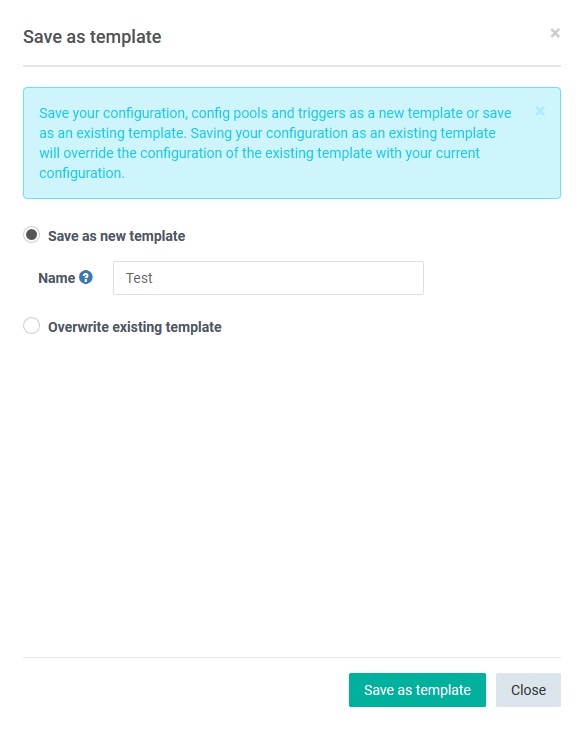 Step 3: Using the template change in a trigger
Once your template is up and running you could create a seprate one to suit your needs and make a trigger to switch between them.
In this example the template "test" will be loaded once ETHBTC drops 4% or even more in a 1 day candle.