configuring your hopper from your mobile phone has never been easier. With the official Cryptohopper app!
the prerequisites
In order to start using the app you will need only a Cryptohopper account!.
Getting the app
If you want the app, make sure to download it for your compatible device
---
When downloading the app, you will be shown a login screen. You have the option to sign-up through the app, but this process is easier through the Homepage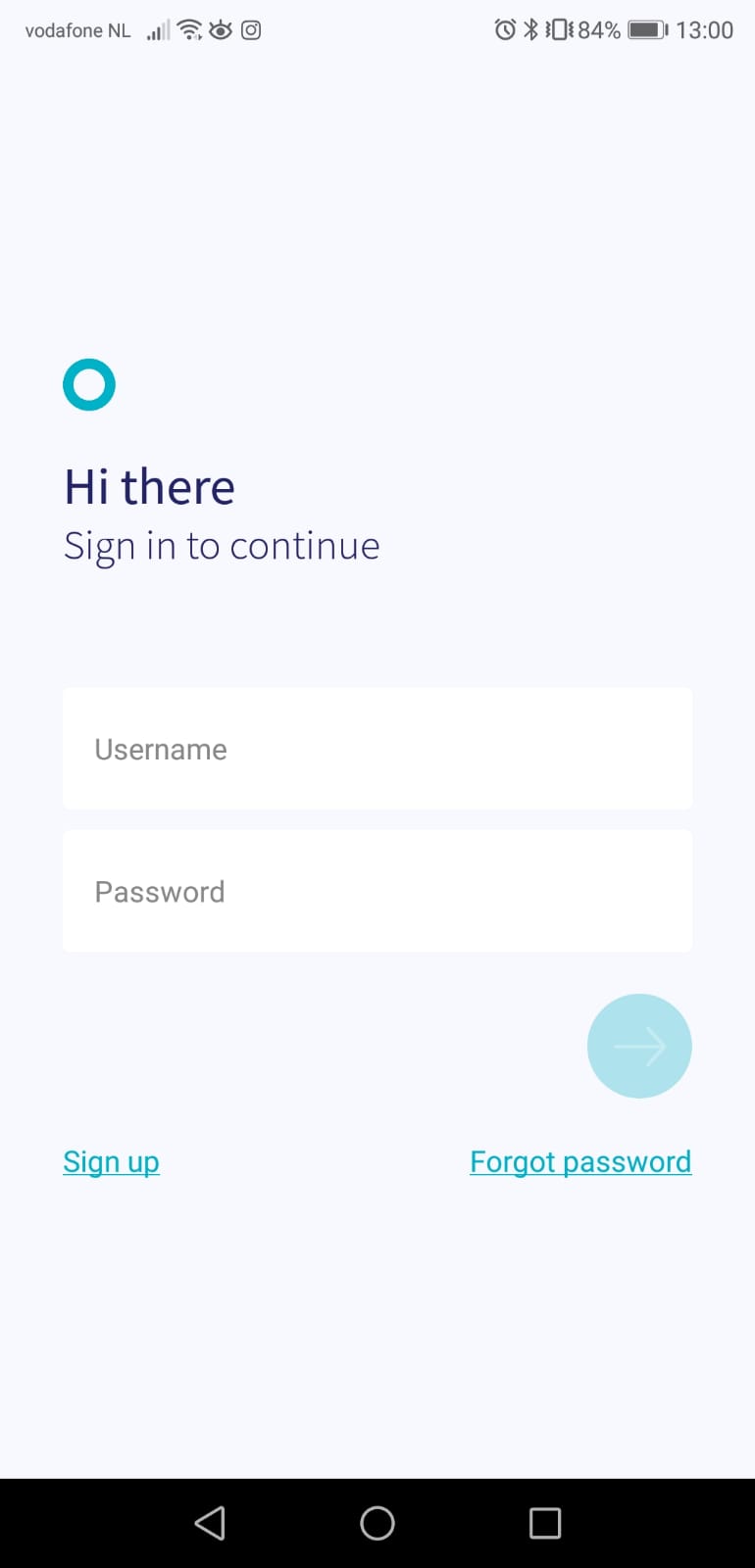 ---
If you have already logged in and accepted all the permission requests, you will be able to log in with Touch ID! (if your phone supports it).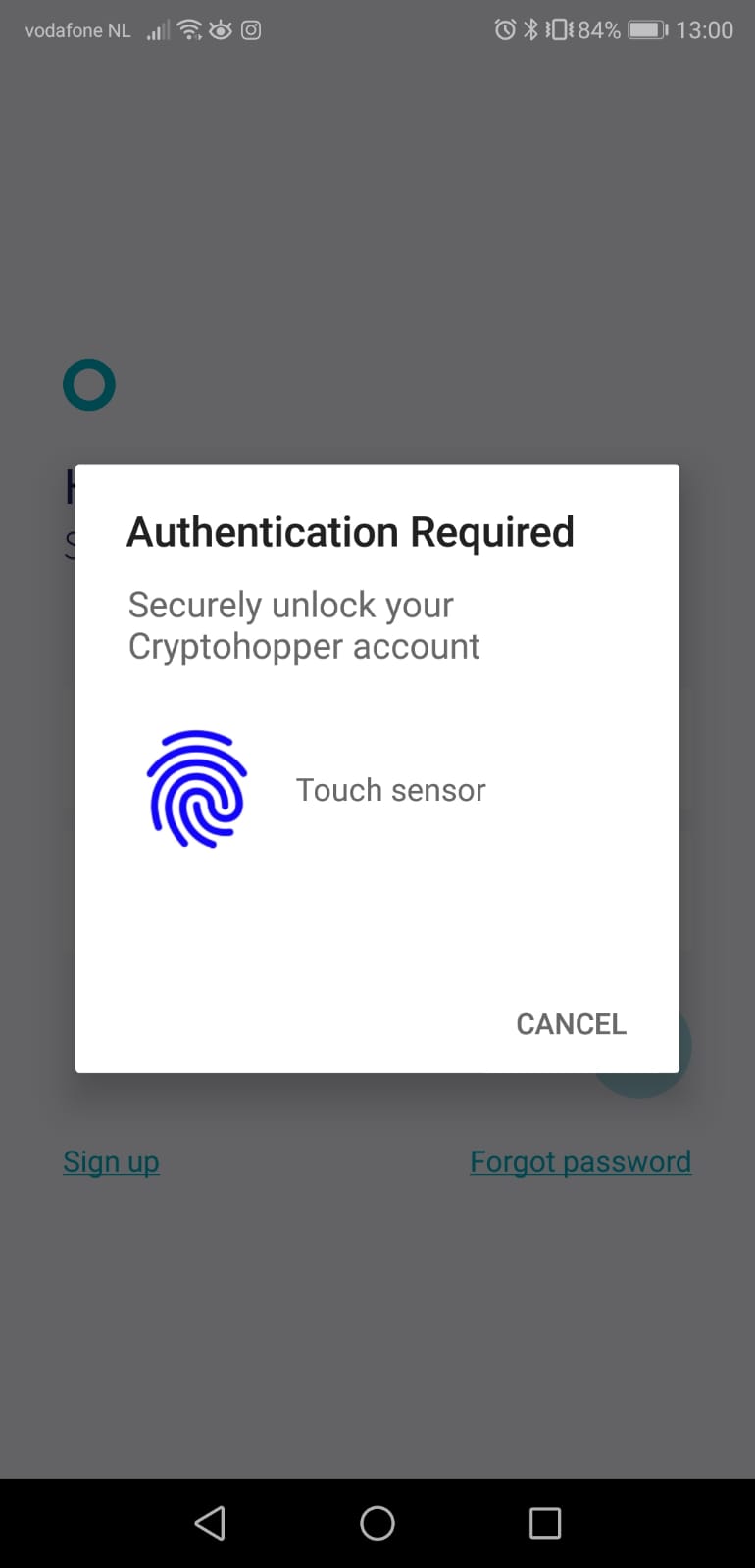 ---
Open positions
this lists all open positions of your CURRENT active hopper
in here you can close positions by long-pressing the position. It allows you to
sell

sell the asset

split

split the position in 2 equal parts

Hold

hold the position, so it won't be automatically traded

cancel

do nothing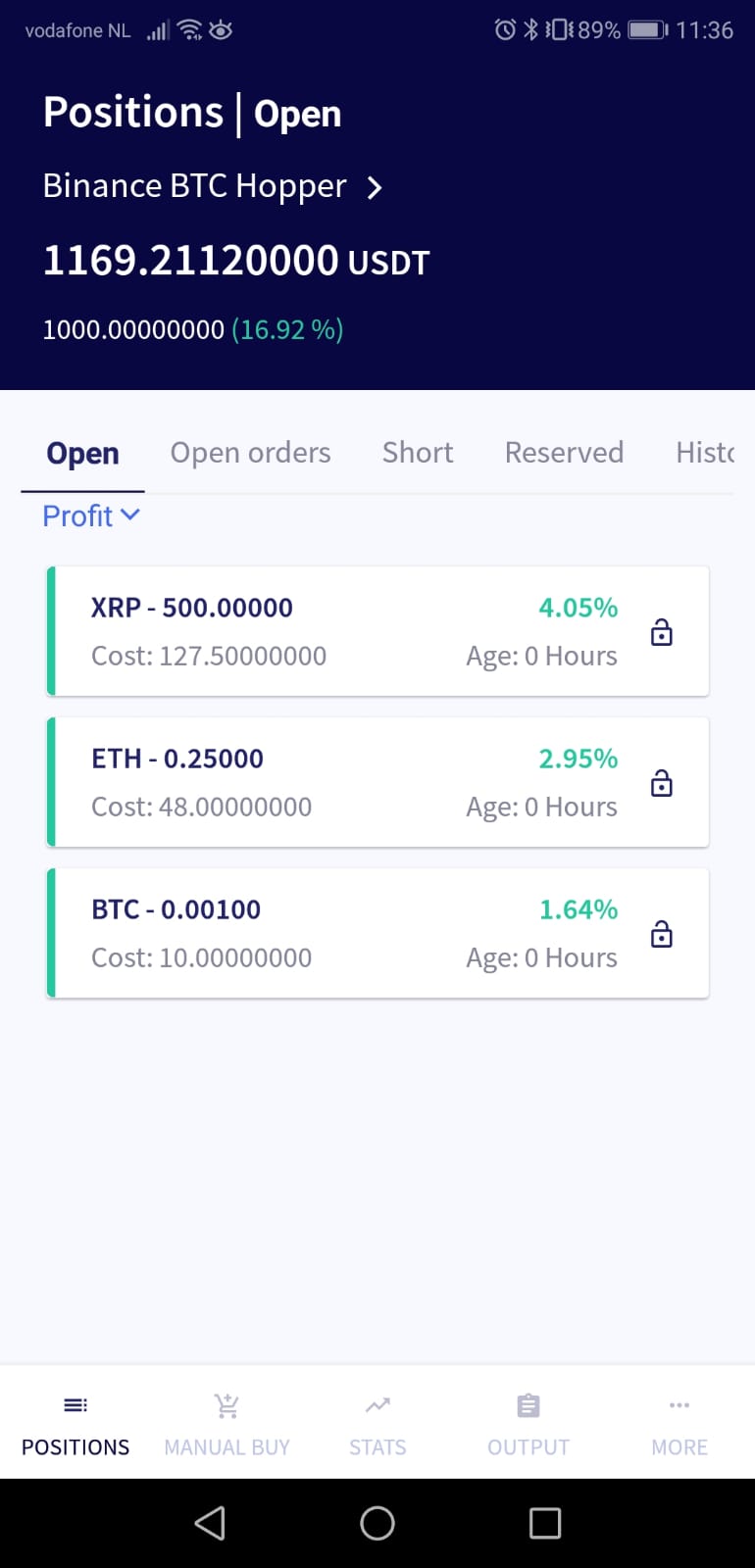 ---
Manual buy
In this tab you can place manual buy orders, these orders go beyond the regular config, they are being sold by your configured selling strategy though (unless specified differently)
In the manual buying tab, the following can be set
Select coin

Select the coin you want to manually buy

Price

Select the price per coin you want to buy the asset for

Amount

Select the amount of the asset you want to buy

Take profit at

Select the amount at which you want to take proft

Sell price

Select the price at which you want to sell, if you will this in, take profit will be filled in automatically and vise-versa

Trailing buy

Select the trailing buy percentage (Read more about Trailing stop buy)

Total price

The total price that will be paid for the position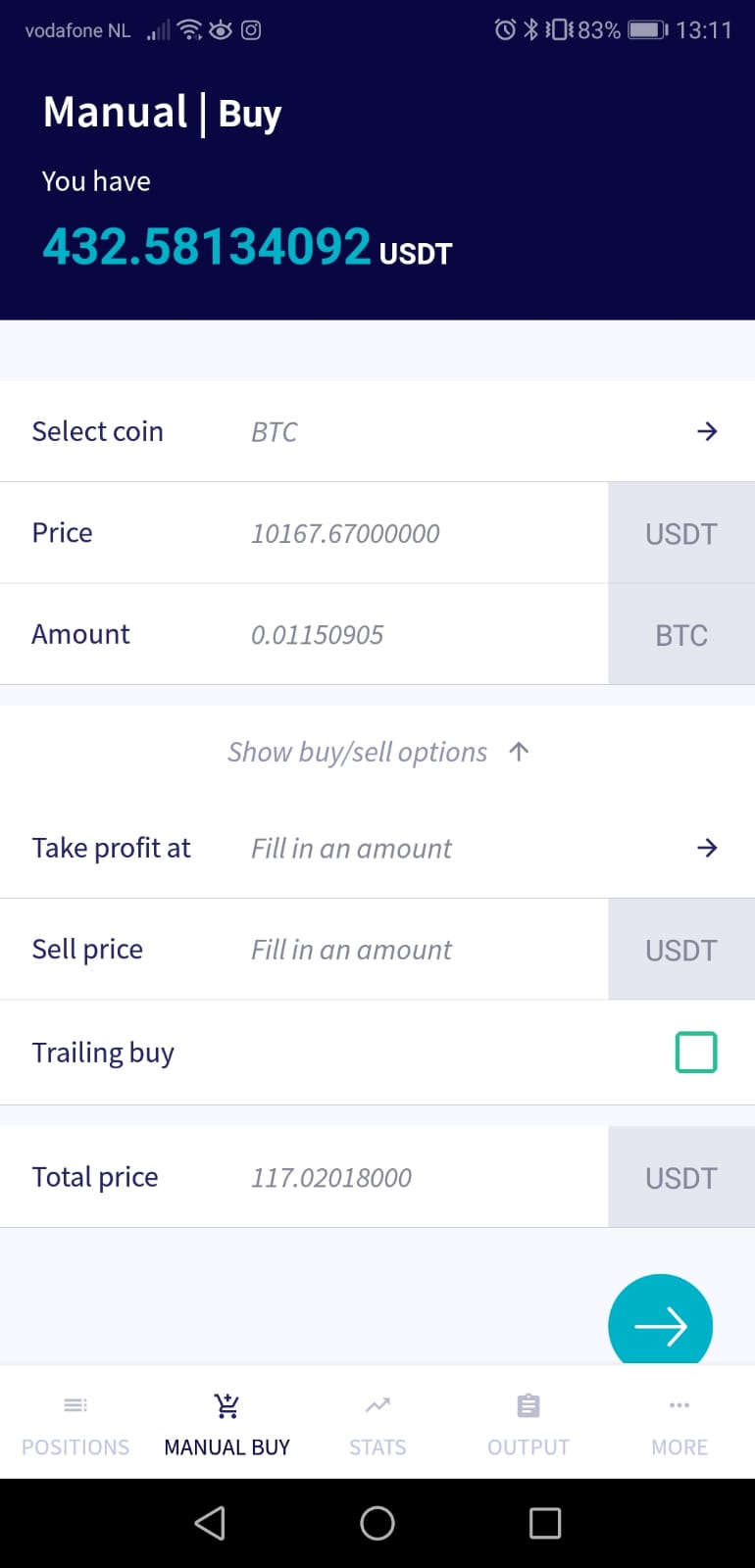 ---
The stats page
Note that this is a papertrading hopper, so these amounts do not reflect any real users portfolio.
In the stats page, your hopper will show a couple of things
Current assets in a graph
Most traded coins
Average profit made (swipe in the top bar)
Basecurrency invested and returns
Allocation of your funds
Profits based on ..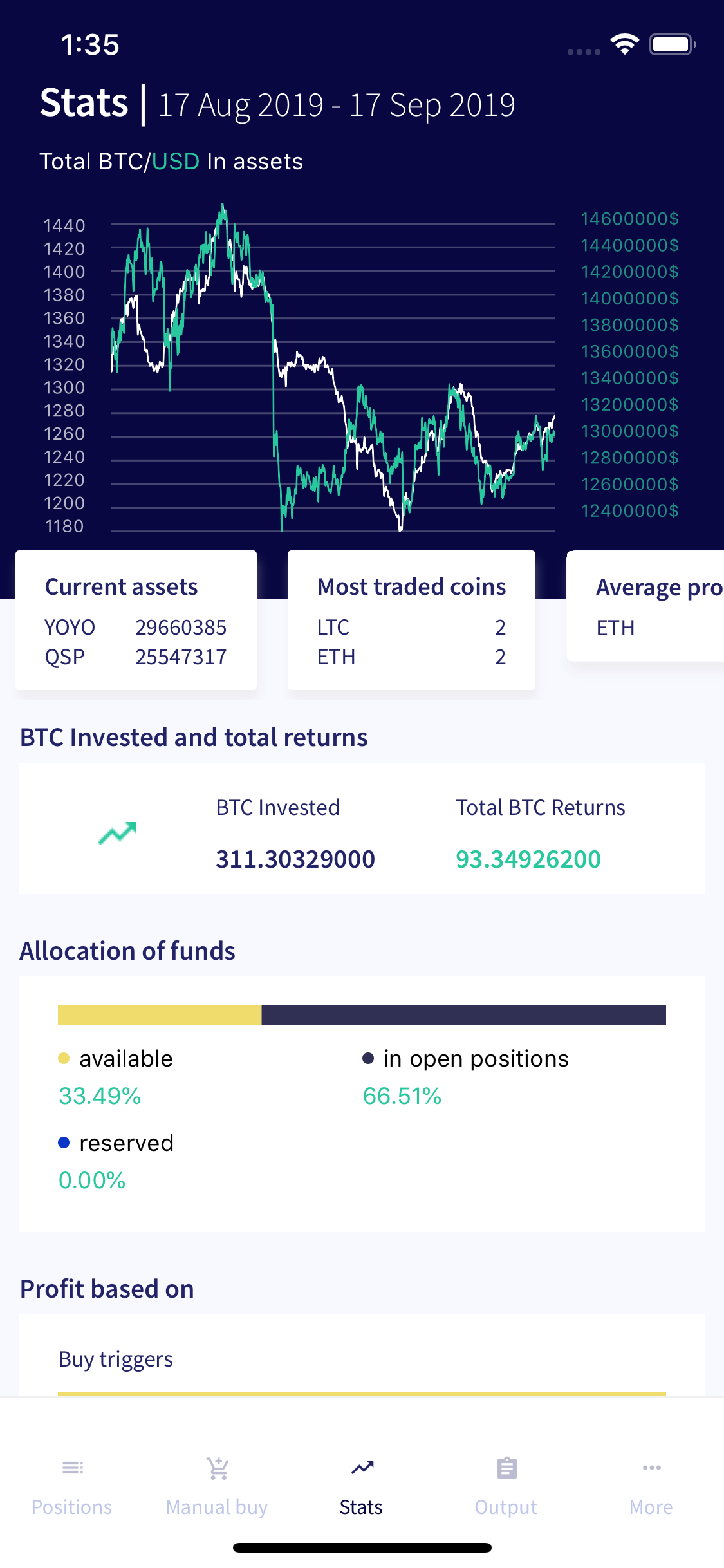 ---
The output
the output logs everything that is happening to the hopper. From a successful trade made, to an error with the exchange. Everything that your hopper is up to can be found here
If you want to troubleshoot why your hopper isn't working properly, the output is a great place to start. Please check out the (Common errors and troubleshooting documentation)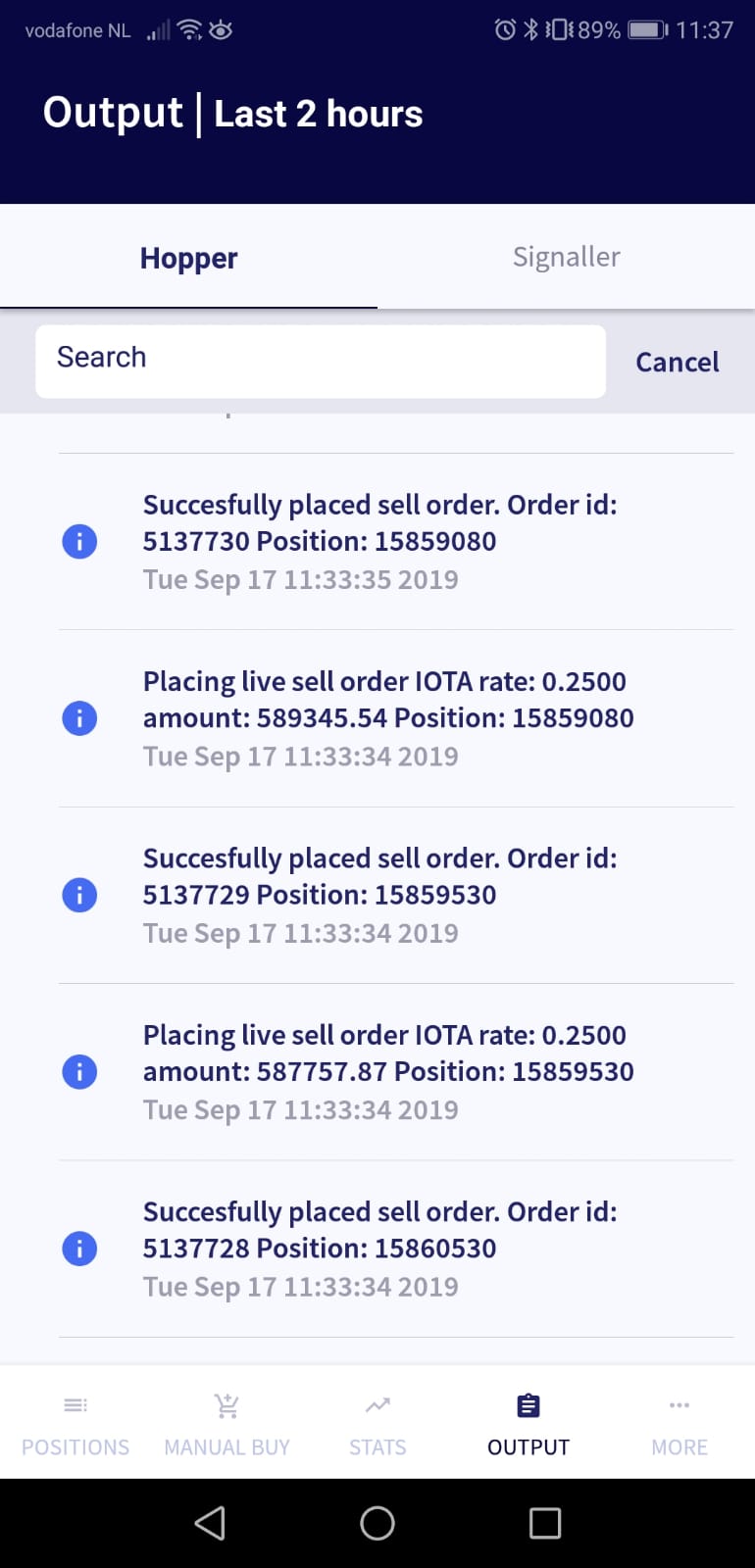 ---
The "more" section
Under the more section is a boatload of additional settings and tweaks, that we do not use every day.
Change hopper

In here you can change your active hopper

Configuration

In here you can configure your entire hopper, in the same way as you would on the homepage

User profile

In here you can alter your user profile, Name, e-mail, region ETC

Authentication

In here you can dictate wether the hopper should re-authenticate after each app-restart

Change Language

Change the language of the entire app!

Terms and Conditions

If you want to read through the terms, this is the place for you

Privacy policy

If you want to read through the privacy policy, this is the place for you

Found a bug

Encountered a bug? Please submit it here so our development team can go over it and make the app better for everyone!

Logout

Log-out of the app. This does NOT Disable the hoppers